Poremećaji glasa kod predavača
Voice disorders among teachers
Authors
Petrović-Lazić, Mirjana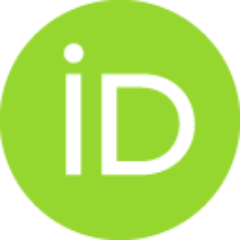 Jugović, Ivana
Vuković, Mile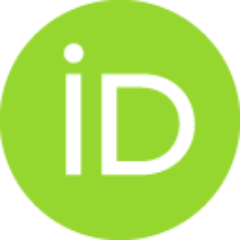 Drljan, Bojana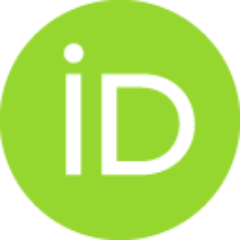 Contributors
Kovačević, Jasmina
Vučinić, Vesna
Conference object (Published version)

Abstract
Profesija predavača je jedna od vokalno najzahtevnijih. Ova profesija iziskuje dug period govorenja, što uslovljava glasovni zamor, koji može vremenom dovesti do patoloških promena na larinksu. Patološke promene na glasnicama deformišu akustički signal i utiču na produkciju glasa. Klinička analiza glasa se može najkompletnije izvršiti primenom računarskog programa multidimenzionalne analize koja je primenjena u ovom radu. Cilj ovog rada bio je da se ispita uticaj glasovnog zamora na akustičke karakteristike glasa kod predavača. Sprovedeno je istraživanje na uzorku od 15 ispitanika, ženskog pola, životne dobi 25-58 god. Metodologija – U istraživanju je bila korišćena Kompjuterska laboratorija za analizu glasa, model 4300, «Kay Elemetrics» korporacije. U obradi podataka korišćen je statistički paket SPSS 17.0. Primenjene su metode deskriptivne statistike, kao i parametrijske i neparametrijske metode provere povezanosti među ispitivanim varijablama (korelaciona analiza). Pr
...
imenjen je t-test i Man Vitnijev test. Rezultati su pokazali da se, kao posledica vokalnog zamora, javljaju izvesne promene u prosečnim vrednostima parametara pre i posle vokalnog zamora. Međutim, mali je broj statistički značajnih promena, što je u ovom slučaju najverovatnije posledica veličine uzorka.
The teaching occupation is one of the most vocally demanding professions. The profession requires continuous vocal production, so that vocal tiredness effects the abnormality of the larynx. Vocal fold changes affect the acoustic quality of speech and lead to change in vocal production. Clinical voice analysis is most comprehensively demonstrated by using the multidimensional voice analysis. The aim of this study was to examine the influence of the vocal tiredness on the speech acoustic characteristics of teachers professionals. Specimen was comprised from 15 female school teachers, aged from 25 to 58 years old. Multidimensional Voice Program analysis "Kay Elemetrics", 4300, was used in this research. Statistical packet SPSS 14.0 was used in data processing. The methods of descriptive statistics are applied in this study, as well as the parametric and non parametric analysis of correlation between evaluated variables (Correlation Analysis). T-test and Man Vitney test were
...
also used. The results obtained show that the statistically significant differences in average values of parameters occur as a consequence of the vocal tiredness.
Keywords:
poremećaji glasa / predavači / glas / voice disorders / teachers / voice
Source:
Zbornik radova - " Smetnje i poremećaji: fenomenologija, prevencija i tretman deo II / Disabilities and Disorders: Phenomenology, Prevention and Treatment Part I I ",Beograd / Belgrade 2010, 2010, 97-108
Publisher:
Univerzitet u Beogradu – Fakultet za specijalnu edukaciju i rehabilitaciju/ University of Belgrade – Faculty of Special Education and Rehabilitation