Metode predškolskog vaspitanja i obrazovanja – specifičnosti primene u radu sa decom oštećenog vida
The method of pre-school upbringing and education - the specificities of the application in work with visually impaired children
Authors
Vučinić, Vesna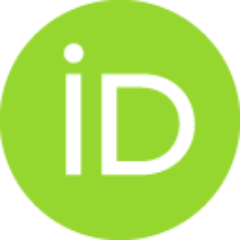 Anđelković, Marija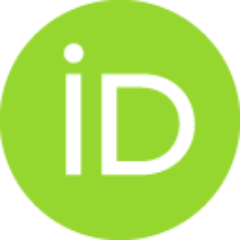 Eškirović, Branka
Contributors
Kovačević, Jasmina
Vučinić, Vesna
Conference object (Published version)

Abstract
U radu su razmatrane specifičnosti primene metoda predškolskog rada u vaspitanju i obrazovanju dece sa oštećenjem vida. One su pre svega uzrokovane karakteristikama percepcije u uslovima oštećenja vida, ali i nizom drugih faktora od kojih zavisi sveukupno funkcionisanje i napredovanje u razvoju, dece sa oštećenjem vida. U suštini, ukoliko se oštećenje vida posmatra kao specifična situacija, onda proces predškolskog rada predstavlja kompleks, koga čini veliki broj različitih situacija u kojima se odvija razvoj, učenje i formiranje ličnosti. Tiflometodičko i tiflotehničko kreiranje tih situacija u predškolskom vaspitanju i obrazovanju treba da omoguće detetu oštećenog vida da ispolji aktivnu ulogu u razvoju i to kroz obezbeđivanje što raznovsrnije interakcije sa prirodnom i društvenom sredinom. Znalačkim kombinovanjem verbalne, pokazivačke, otkrivačke i problemske metode u vaspitno-obrazovnom i korektivnom radu tiflolog ostvaruje, kako opšte tako i specifične ciljeve rada sa
...
decom oštećenog vida. U planiranju rada i kombinovanju metoda on polazi od stanja vida i vizuelnih funkcija, uzrasta, perceptivno-motornih i verbalnih sposobnosti i potreba dece, zatim od sadržaja, materijalno-tehničkih uslova. Uspešnost primene metoda se ogleda kroz doprinos u pokretanju dece sa oštećenjem vida na aktivnost, razvoj nezavisnosti, samostalnosti stvaralaštva radoznalosti i opšti doprinos razvoju kompenzatornih mehanizama.
The specificities of the application of methods of pre-school work in the education and upbringing of visually impaired children will be considered in this paper. They are, above all, caused by the characteristics of the perception in the conditions of visual impairment, but also by a range of other factors, on which the entire functioning and improving in the development of visually impaired children depend. In essence, if visual impairment is considered a specific situation, the process of pre-school work represents the complex composed by a number of different situations, in which the development, learning and the forming of a person is being processed. The typhlo-methodical and typhlotechnical creation of these situations in pre-school education and upbringing should enable a visually impaired child to manifest an active role in their development, by ensuring various interaction possibilities with the natural and social environment. By means of the expert combination of
...
verbal, demonstrative, discovery and problem-based approaches in educational and corrective work, the typhlologist effectuates both general and specific aims of work with visually impaired children. In his planning of work and the combination of methods, he takes as a starting point the visual situation and visual functions, age, perceptive, motor and verbal abilities and needs of the children, as well as from the contents and material and technical conditions. The success in the application of methods is reflected in the contribution to encouraging visually impaired children to engage in activities, the development of independence, creativity, curiosity, as well as through the general contribution to the development of compensatory mechanisms.
Keywords:
metode / slepa i slabovida deca / predškolsko vaspitanje i obrazovanje / methods / blind and visually impaired children / pre-school upbringing and education
Source:
Zbornik radova - " Smetnje i poremećaji: fenomenologija, prevencija i tretman deo I / Disabilities and Disorders: Phenomenology, Prevention and Treatment Part I ",Beograd / Belgrade 2010, 2010, 27-36
Publisher:
Univerzitet u Beogradu – Fakultet za specijalnu edukaciju i rehabilitaciju/ University of Belgrade – Faculty of Special Education and Rehabilitation