Rana intervencija u surdologiji
Early intervention in surdology
Authors
Ostojić, Sanja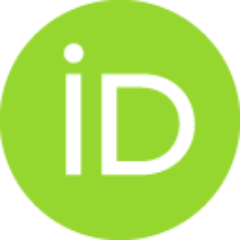 Mikić, Mina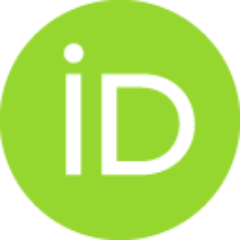 Contributors
Kovačević, Jasmina
Vučinić, Vesna
Conference object (Published version)

Abstract
Uvod: Rana surdološka intervencija ima teorijske osnove u ranoj re/habilitaciji sluha i govora (Slavnić, S., 1995.) Uvođenjem neonatalnog auditornog skrininga u kliničku audiološku praksu (Granodori, F., 2006.) rana surdološka intervencija se primenjuje na uzrastu od nekoliko dana do nekoliko meseci života. Gluvoća ili nagluvost, na prvi pogled, najviše utiče na razvoj govora i jezika. Bolje poznavanje problema ukazuje na poremećaje i specifičnosti ličnosti gluvog ili nagluvog (Stojnić, D., 1998.). Rana surdološka intervencija ima za cilj da izbegne multifaktorski uticaj gluvoće i nagluvosti. Rezultati pokazuju da kod kongenitalnih gluvoća i nagluvosti, audiološka i surdološka intervencija uz adekvatnu amplifikaciju, u prvih šest meseci života, omogućavaju dostizanje komunikacijskih sposobnosti čujućih vršnjaka do četvrte godine života (Robbins, AM., Koch, DB., Osberger, MJ., Yoshinaga-Itano, C., 2003.). Cilj rada je da predstavimo koncept i elemente rane surdološke interv
...
encije u kliničkoj praksi i efekte koji su postignuti zahvaljujući njenoj primeni u radu sa kongenitalno gluvom i nagluvom decom. Sem toga da ispitamo da li i u kojoj meri metode rane dijagnostike funkcije sluha utiču na ranu intervenciju u surdologiji. Uzorak je sastavljen od kongenitalno gluve i nagluve dece, od rođenja do 15te godine starosti, prosečnih intelektualnih sposobnosti, koja su dijagnostikovana na Institutu za ORL i MFH KC Srbije u periodu 2005. do 2010.god. Metod i materijal: Analiza prevalence kongenitalnih gluvoća i nagluvosti u odnosu na ukupan broj dijagnostikovanih; komparacija sa brojem ranih intervencija (uključenje u habilitacioni tretman na uzrastu 6 do 12 meseci) u periodu 2005. – 2009. godina na odeljenju za dijagnostiku i rehabilitaciju sluha i govora Instituta za ORL i MFH KC Beograd. Analiza stepena auditivne disfunkcije i vremena pojavljivanja u navedenom periodu.
The theoretical basis of early surdologic intervention is early speech and hearing re/habilitation (Slavnic S, 1995). Neonatal hearing screening had improved early detection of hearing loss (Grandori F, 2006) thus enabling early surdologic intervention in babies aged several days or several months. It is obvious that deafness or hearing impairment mostly affects speech and language development. Deeper insight has revealed that hearing impairment affects personality of a deaf person as well (Stojnic D, 1998). Early surdologic intervention tends to minimize multifactor consequences of deafness and hearing impairment. Studies have shown that congenitally deaf children who underwent early intervention ad adequate amplification before six months of age can achieve communication potential equal to their hearing peers at the age of 4 years (Robbins AM, Koch DB, Osberger MJ, Yoshinaga-Itano C, 2003). Objective of the study was to introduce the concept of early surdologic intervent
...
ion in clinical practice and to analyze the effects of its implementation in congenitally deaf or hearing impaired children. The study encompassed congenitally deaf or hearing impaired children diagnosed in Institute of otorhinolaryngology and maxillofacial surgery of Clinical Center of Serbia in Belgrade between 2005. and 2010. Te sample was divided in two groups . Experimental (E) –children enrolled in early habilitation program between 6 and 12 months of age in congenital deafness or within 6 months in acquired hearing loss. Control group (K) consisted of congenitally deaf or hard of hearing children who did not received early surdologic intervention . A Pediatric test battery for children younger than 7 years (Vestina govorenja, S. Vasic) has been applied in both groups and results regarding speech and language development as well as overall communication potential were compared and evaluated for experimental and control group Results were statistically analyzed and displayed through tables and graphs.
Keywords:
gluvoća / nagluvost / deca / rana intervencija / deafness / hearing impairment / children / early intervention
Source:
Zbornik radova - " Smetnje i poremećaji: fenomenologija, prevencija i tretman deo I / Disabilities and Disorders: Phenomenology, Prevention and Treatment Part I ",Beograd / Belgrade 2010, 2010, 15-25
Publisher:
Univerzitet u Beogradu – Fakultet za specijalnu edukaciju i rehabilitaciju/ University of Belgrade – Faculty of Special Education and Rehabilitation