Socijalna isključenost i društvene devijacije mladih
Social exclusion and social deviances of young people
Authors
Milosavljević, Milosav
Jugović, Aleksandar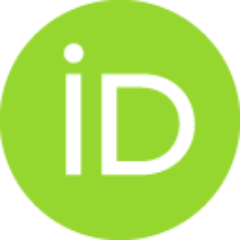 Contributors
Matejić-Đuričić, Zorica
Conference object (Published version)

Abstract
Predmet ovog rada je analiza veze između socijane isključenosti i društvenih devijacija mladih. U radu se definiše pojam socijalne isključenosti. Ovaj rad problematizuje defnicije socijalne isključenosti. U radu se pokazuju ključni teorijski i praktični koreni ideje socijalne isključenosti. Pokreće se pitanje defnisanja ključnih aspekata i dimenzija socijalne isključenosti, kao i pitanje kriterijuma kojim bi se mogli odrediti tipovi socijalne isključenosti. Autori daju operacionalnu definiciju socijalne isključenosti sa socio-strukturalne, socio-kulturološke i socijalno-psihološke pozicije. Analiza pokazuje da je moguče prepoznati glavne tipove društvenih devijacija mladih: adaptivne devijacije, društvene agresije i devijacije povlačenja. U radu se analiziraju neki tipovi društvenih devijacija mladih, kao što su: imovinski kriminal, prostitucija, prosjačenje, besposličarenje, kockanje, agresije na mikro socijalnom nivou (vandalizam, nasilje), samoubistva, alkoholizam i za
...
visnost od droga. Poseban naglasak je dat analizi uzroka društvenih devijacija mladih u kontekstu socijalne isključenosti i marginalizacije. Mladi sa devijantnim ponašanjem jesu marginalna i društveno ranjiva grupa. Glavni zaključak je da socijalna isključenost jeste i uzrok i posledica devijantnih ponašanja mladih.
The subject of this article is analysis of connection between social exclusion and social deviances of young people. The article offers the definition of social exclusion. This work done problematization of definitions social exclusion.This work show the key theoretical and practical roots of ideas about social exclusion. It also initiates the issues of definition key aspects and dimensions of social exclusion, as well as the issue of criteria which could be used to determine types of social exclusion. Authors done analitical the operational definition of social exclusion with socio-structural, socio-cultural and sociopsyhological positions. The analyses done indicates the possibility of identification of the main types of social deviances of young people: adaptive deviances, social agressions and withdrawal deviances. In the article offers analysis some types this social deviances of young people, as a follows: property crime, prostitution, begging, idleness, gambling, a
...
gressions on the micro-social level (vandalism, violence), suicide, alcoholism and drug addiction. The special emphasis is put on the analysis causes of social deviance of young people in the context of social exclusion and marginalization. Young people with deviant behaviors is a marginal and vulnerability social groups. The main conclusion is that the social exclusion is cause and consenquence of deviant behaviors of young people.
Keywords:
socijalna isključenost / društvene devijacije / mladi / social exclusion / social deviances / young people
Source:
Zbornik radova - " Poremećaji ponašanja u sistemu obrazovanja ",Zlatibor,2008, 2008, 25-50
Publisher:
Univerzitet u Beogradu – Fakultet za specijalnu edukaciju i rehabilitaciju/ University of Belgrade – Faculty of Special Education and Rehabilitation