Karakteristike glasa osobe koja muca za vreme čitanja
Characteristics of voice with person who stutter in reading process
Authors
Dobrota-Davidović, Nada
Petrović-Lazić, Mirjana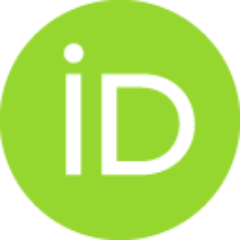 Jovanović-Simić, Nadica
Šoster, Darinka
Contributors
Matejić-Đuričić, Zorica
Conference object (Published version)

Abstract
Mucanje je multikauzalno uslovljen govorni poremećaj, koji se multidimenzionalno manifestuje. Zbog toga mucanje iziskuje višedimenzionalna istraživanja. Epidemiologija mucanja od oko 2%, zahteva sveobuhvatniji pristup rešavanju ovog teškog govornog poremećaja. Dobra dijagnostika je preduslov za adekvatan logopedski tretman mucanja. Jedna od savremenih metoda u dijagnostici mucanja je MDVP (multidimenzionalna analiza glasa), koja se danas sprovodi samo u specijalizovanim institucijama. Primenom ove metode možemo bolje sagledati karakteristike glasa osobe koja muca. Poznato je da osobe koje mucaju, mucaju u svim verbalnim ekspresijama, međutim mi smo želeli da sagledamo karakteristike glasa pri čitanju. U ovom radu smo ispitivali akustičke strukture glasa kod 9 adolescenata oba pola, koje su mucale pri čitanju. Oni su bili na početku logopedskog tretmana (druge faze). U radu smo koristili komjutersku analizu glasa "Kay Elemetrics Corp.Model 4337". Na osnovu kompjuterske
...
analize došli smo do značajnog broja patoloških vrednosti pri čitanju.
A stuttering is multy caused speech disorder, wich has multy dimensional manifestation. Like that, stuttering is in need of multi dimensional research. Epidemiology of stuttering, which is about 2%, request comprehensive approach in dissolving this serious speech disorder. A good diagnostic is prerequisite for suitable speech-language treatment of stuttering. One of recent method in stuttering diagnostic procedure is MDVP (multy dimensional voice analysis), which is held only in specialized institutions. By application of this method we can have better understanding of voice characteristics with person who stutter. It's well known that persons with stuttering do that in all kind of verbal expression. In this research we wanted to find out voice characteristics in reading process. In our research we examine acoustic structure of voice with 9 both gender adolescents, who stutter in reading process. They where on beginning of speech-language treatment. In our work we used
...
computer analysis of voice "Kay Elemetrics Corp.model 4337". By computer analysis we find out significant number of pathological findings in reading process.
Keywords:
fluentnost / čitanje / mucanje / glas / fluency / stuttering / voice / reading
Source:
Zbornik radova - "U susret inkluziji – dileme u teoriji i praksi",Zlatibor,2008, 2008, 659-666
Publisher:
Univerzitet u Beogradu – Fakultet za specijalnu edukaciju i rehabilitaciju/ University of Belgrade – Faculty of Special Education and Rehabilitation