Razvoj društvenog senzibiliteta kao preduslov uspešne integracije i inkluzijeosoba sa motoričkim poremećajima
Development of social sensibility like postulate of successful integration and inclusion of persons with motoric disabilities
Authors
Eminović, Fadilj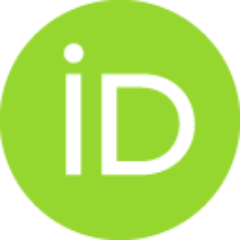 Čukić, Radmila
Contributors
Matejić-Đuričić, Zorica
Conference object (Published version)

Abstract
Prihvatanje i razumevanje različitosti je jedna od novijih tekovina vremena u kome živimo. Mogućnosti inkluzije osoba sa motoričkim poremećajima koje u našoj sredini počivaju na socijalnoj integraciji, probali smo da sagledamo u oblasti plesa sto znači davanje jednakih šansi osobama sa motoričkim poremećajima da se izraze telom u odnosu na redovnu populaciju. U svetu već 25 godina osobe u kolicima plešu i učestvuju na takmičenjima dok u preko 40 zemalja sveta postoje plesni klubovi. Od 2006 godine ples u kolicima postaje i paraolimpijska disciplina. Istraživanje je sprovedeno u plesnim školama u Beogradu i u domu ''Dragiša Vitošević'' sa osobama sa motoričkim poremećajima, takođe u Beogradu. U istraživanju preduslova uspešne integracije i inkluzije osoba sa motoričkim poremećajima, pokazali smo da postoji značajno razumevanje prava ovih osoba da plešu, kao i odgovarajuća spremnost na saradnju kako na uzorku redovne tako i u populaciji osoba sa motoričkim poremećajima. P
...
otrebna je, međutim, veća obaveštenost ovih prvih, kao i podrška društva u uklanjanju materijalnih, prostornih i drugih barijera (predrasude) kako bi mogućnost inkluzije u ovoj oblasti postala stvarnost i u našoj sredini.
Accepting and appretiating differences is among basic postulates of modern society. Possibilities of inclusion for the motorically disabled which in our country depend on social integration, we were interested to explore in the domain of dance. For 25 years already, those who use wheelchairs dance and compete in dancing all over the world. There are dancing clubs in over 40 countries. Since 2006, dancing in wheelchair becomes paraolympic discipline. In this work, we investigate prerequisites of successful integration and inclusion in our society. Study is undertaken in Belgrade, firstly in tango and standard dancing courses, then in 'Dragisa Vitosevic' stationary for motorically disabled. We found that there is a significant rrecognition of the rights of the disabled to express themselves in dancing, as well as readiness for cooperation in the typical and population of disabled. It is necessary, however, to spread more and closer informations in the typical population S
...
ociety is also apt to give crucial support in discarding technical as well as psychological obstacles in order to enable inclusion process becomes reality in our country.
Keywords:
inkluzija / ples u kolicima / osobe sa motoričkim poremećajima / inclusion / dancing in wheelchairs / motorically disabled
Source:
Zbornik radova - "U susret inkluziji – dileme u teoriji i praksi",Zlatibor,2008, 2008, 619, 607-
Publisher:
Univerzitet u Beogradu – Fakultet za specijalnu edukaciju i rehabilitaciju/ University of Belgrade – Faculty of Special Education and Rehabilitation