Razvijenost socijalnih veština osoba sa invaliditetom značajnih za integraciju na radnom mestu
Social skills development of disabled persons significant for workplacement integration
Authors
Odović, Gordana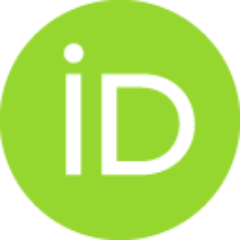 Rapaić, Dragan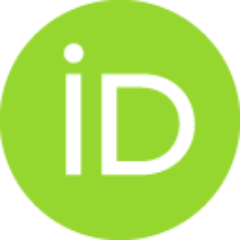 Nedović, Goran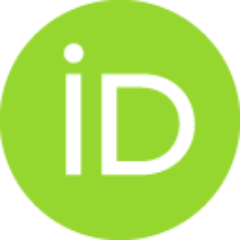 Contributors
Matejić-Đuričić, Zorica
Conference object (Published version)

Abstract
Socijalne veštine predstavljaju determinantu odnosa sa članovima porodice, prijateljima i drugim osobma sa kojim ostvarujemo kontakte. Istraživanja rađena u drugim zemljama ukazuju da mnoge osobe sa invaliditetom mogu obavljati radne zadatke na približno istom nivou kao i osobe koje nemaju invaliditet. Zbog toga, izvestan broj osoba sa invaliditetom zapošljava se u preduzećima u otvorenoj privredi. Međutim, mnogi od njih gube posao, jer se nedovoljno integrišu u radnu sredinu, a ne zato što ne mogu da izvršavaju radne zadatke (Greenspan S. & Shoultz B., 1981). U okviru projekta "Razvoj socijalnih veština osoba sa invaliditetom značajnih za integraciju na radnom mestu" izvršeno je istraživanje s ciljem utvrđivanja razvijenosti socijalnih veština kod osoba sa invaliditetom, a koje su značajne za njihovu integraciju na radnom mestu i uvođenja programa razvoja socijalnih veština u rad stručnih lica u preduzećima. Istrživanje je sprovedeno tokom 2007. godine u preduzećima za
...
profesionalnu rehabilitaciju i zapošljavanje osoba sa invaliditetom "Kosmos", "Sloga" i "Svetlost" u Beogradu. U ovom radu prikazani su rezultati istraživanja o razvijenosti veština u oblasti poštovanja radne discipline, odnosa ispitanika prema rukovodiocu odeljenja, spremnosti za saradnju i komunikacije ispitanika sa drugim osobama na radnom mestu kod 16 osoba oštećenog sluha i 11 osoba ometenih u mentalnom razvoju. Svi ispitanici su zaposleni u preduzeću "Kosmos". Nepoštovanje radne discipline i neostvaren odnos poverenja i poštovanja sa rukvodiocem odeljenja. utvrđeno je kod 33,33% ispitanika. Saradnju sa drugim zaposlenim nije ostvarilo 25,92% ispitanika. Komunikaciji sa drugim zaposlenim kod 37,03% ispitanika je pasivna ili slabo uspostavljena. Navedeni rezultati ukazuju da je za određeni broj ispitanika - osoba sa invaliditetom potrebno je sačiniti plan razvoja socijalnih veština značajnih za integraciju na radnom mestu.
Social skills refer to how we get along with others, family, friends and other persons. Research from other country indicates that many disabled persons can work competitively with performance levels approximating those of nondisabled workers. High percentage of disabled workers fail in competitive employment placements. However, many lose their jobs for social reasons, not because of their inability to perform work tasks (Greenspan & Shoultz, 1981; Hill & Wehman, 1979; Wehman, 1981). The research aim in the project "Social skills development of disabled persons significant for workplacement integration" was fortification social skills development significant for workplacement integration of disabled persons and restitution social skills programme in company for employment of disabled persons. Research was conducted in 2007. at company for vocational rehabilitation and employment of disabled persons: "Kosmos", "Sloga" and "Svetlost" in Belgrade. This review shows result
...
ats of research which included 16 persons with auditive impairment and 11 persons with mental impairment. All persons have employed in company "Kosmos". Poor work discipline and contact without confidence and respect for supervisor fortified at 33,33% of disabled workers. Collaboration with other workers was not established by 25,92% disabled workers. Inactive communication or poor established communication was presented by 37,03% disabled workers. These research resultats point that some disabled workers need specific development social skills programme for improvement their integration in workplacement.
Keywords:
socijalne veštine / radno mesto / osobe sa invaliditetom / social skills / workplacement / disabled persons
Source:
Zbornik radova - "U susret inkluziji – dileme u teoriji i praksi",Zlatibor,2008, 2008, 525-534
Publisher:
Univerzitet u Beogradu – Fakultet za specijalnu edukaciju i rehabilitaciju/ University of Belgrade – Faculty of Special Education and Rehabilitation