Individualizacija i integracija u nastavi sa decom oštećenog vida
Individualizacija i integracija u nastavi sa decom oštećenog vida
Authors
Eškirović, Branka
Vučinić, Vesna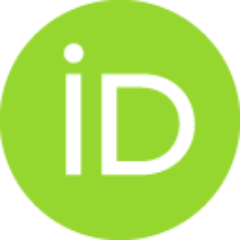 Contributors
Matejić-Đuričić, Zorica
Conference object (Published version)

Abstract
Indiidualizacija nastave je formalno i suštinski kompatibilna sa diferencijacijom. Treba neprestano otkrivati, uvažavati pa i nagovati razlike među nastavnim subjektima. Na mikro planu diferncirani pristup orijentisan je specifičnim sposobnostima pojedinca u realizaciji konkretrnog nastavnog sadržaja ili specijalnog korektivnopedagoškog zadatka. U radu se razmatraju putevi stavljanja individualizacije u službu integracije. Potkrepljuje se oprobano pedagoško rešenje: obezbeđivanje što višeg stepen samostalnog rada učenika ne samo u individualnoj nastavi već i u frontalnoj, grupnoj i radu u parovima. U radu sa decom sa smetnjama u razvoju podrazumeva intenzivni timski rad na planu realizacije programiranog individualnog tretmana. Vaspitno-obrazovni rad (u redovnoj ili specijalnoj školi) ne sme biti podređen potrebama učenika sa oštećenjem vida i drugim smetnjama u razvoju. Ukoliko usporimo tempo rada a samim tim i prosečno napredovanje u odeljenju, prilagođavajući ga učeni
...
cima sa smetnjama u razvoju, nismo na putu inkluzije i nadomak integraciji kao njenom ishodištu.
The individualization of teaching process is, quite naturally, compatible with the differenciation. The differences among the teaching subjects should constantly be discovered, respected and celebrated. In micro-plan, the differenciated approach is oriented to specific abilities of an individual in the realization of concrete teaching contents or of a special corrective-pedagogical task. In this work, the ways of putting of individualization to work for integration are observed. A proved pedagogical solution is strengthened: ensuring as high degree as possible of the independent work of the pupils, not only in the individual teaching process, but also in frontal and group teaching process and in the work in pairs. The work with the children having developmental disorders implies an intensive team work on the plan of the realization of a programmed individual programme. The upbringing and educative work (both in special and mainstream schools) must not be subordinate to t
...
he needs of visually impaired pupils and of the pupils with other developmental disorders. If we slow down the tempo of the work, which also means the average advancement in a department, adapting it to the pupils with developmental disorders, we are not on the way to the inclusion and near the integration as its outcome.
Keywords:
deca sa oštećenjem vida / individualizacija / integracija / inkluzija / visually impaired children / individualization / integration / inclusion
Source:
Zbornik radova - "U susret inkluziji – dileme u teoriji i praksi",Zlatibor,2008, 2008, 419-428
Publisher:
Univerzitet u Beogradu – Fakultet za specijalnu edukaciju i rehabilitaciju/ University of Belgrade – Faculty of Special Education and Rehabilitation