Stavovi dece tipičnog razvoja prema vršnjacima s intelektualnom ometenošću
The attitudes of typically developing children toward peers with intellectual disabilities
Authors
Brojčin, Branislav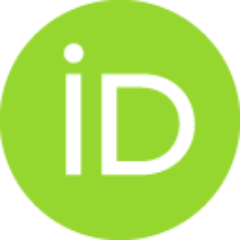 Contributors
Matejić-Đuričić, Zorica
Conference object (Published version)

Abstract
S inkluzivnim pokretom poraslo je i interesovanje za promenu stavova društva prema osobama s ometenošću, posebno stavova dece tipičnog razvoja s kojima deca s ometenošću treba da dele škole i učionice. Istraživanja ukazuju da su stavovi dece tipičnog razvoja prema vršnjacima s intelektualnom ometenošću, ne samo negativniji od stavova prema drugoj deci tipičnog razvoja, već i u odnosu na decu s drugim vrstama ometenosti. Uprkos naporima, ovakvi stavovi se menjaju teško i sporo. U radu je razmotren uticaj hronološkog uzrasta i pola dece tipičnog razvoja na stavove koje imaju prema deci s intelektualnom ometenošću. Pored toga, obraćena je pažnja i na vezu ovih stavova sa nekim kontekstualnim faktorima (mogućnost kontakta i uticaj označavanja dece s intelektualnom ometenošću kliničkim terminima) i bihejvioralnim karakteristikama dece s intelektualnom ometenošću.
Due to inclusion movement there is an increasing interest in altering attitudes of the society toward persons with disabilities. This is especially important when typically developing children are expected to share schools and classrooms with the children with disabilities. The studies show that the attitude of typically developing children toward the peers with intellectual disabilities are more negative in comparison not only to typically developing children but also to children with other types of disabilities. In spite of all efforts, these attitudes are changing difficultly and slowly. In this article the influence of age and gender of typically developing children on the attitude they have towards the children with intellectual disabilities is studied. The attention is also given to the relationship between these attitudes and some contextual factors (the possibility of contact, the influence of labelling children with intellectual disabilities by using clinical ter
...
ms), behavioral characteristics of children with intellectual disabilities as well.
Keywords:
stavovi / intelektualna ometenost / deca tipičnog razvoja / attitudes / intellectual disabilities / typically developing children
Source:
Zbornik radova - "U susret inkluziji – dileme u teoriji i praksi",Zlatibor,2008, 2008, 251-266
Publisher:
Univerzitet u Beogradu – Fakultet za specijalnu edukaciju i rehabilitaciju/ University of Belgrade – Faculty of Special Education and Rehabilitation