Social distance from people with intellectual disability
Socijalna distanca prema osobama sa intelektualnom ometenošću
Authors
Kaljača, Svetlana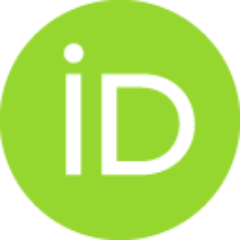 Dučić, Bojan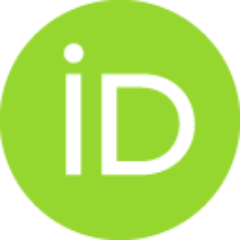 Article (Published version)

Abstract
For people with intellectual disability, living in a social community does not necessarily provide an opportunity to actively and equally participate in that community. This paper analyzes studies whose aim is to identify the factors which influence the extent of social distance from people with intellectual disability. Social distance is defined as the general public's degree of willingness to directly and reciprocally interact with intellectually disabled people, and thus establish a certain level of familiarity. Research results indicate that most members of the general public only declaratively express positive attitude towards people with intellectual disability. Most authors state that intellectual disability and mental illness are among the least socially accepted categories when compared to other disabilities. People with intellectual disability are often subjected to prejudice and stigmatization, which significantly influences the lower level of self-esteem in this population.
...
In order to achieve optimal frequency, stability and reciprocity of good social interaction between intellectually disabled people and the general public, it is necessary to provide appropriate institution models and socio-economic support for people with intellectual disability, and to suppress negative stereotypes and social attributes which are still dominant and characteristic for these relations.
Život osoba sa intelektualnom ometenošću u društvenoj zajednici ne podrazumeva istovremeno garanciju i realnu šansu da zaista aktivno i ravnopravno socijalno participiraju u toj zajednici. U ovom radu autori su analizirali istraživanja, čiji je cilj identifikacija faktora koji utiču na nivo socijalne distance prema osobama sa intelektualnom ometenošću. Socijalna distanca se definiše kao nivo spremnosti osoba opšte populacije da stupe u direktne, neposredne, recipročne socijalne interakcije sa osobama sa intelektualnom ometenošću i da kroz te interakcije ostvare određen stepen bliskosti. Na osnovu pregleda rezultata istraživanja, možemo istaći da veći deo opšte populacije samo deklarativno izražava pozitivne stavove prema osobama sa intelektualnom ometenošću. Većina autora navodi da se, u odnosu na druge oblike ometenosti, intelektualna ometenost i mentalna oboljenja, svrstavaju u najslabije socijalno prihvaćene kategorije. Osobe sa intelektualnom ometenošću su prevalentno izložene utic
...
aju predrasuda i stigmatizaciji, što značajno utiče na niži nivo samopoštovanja kod ove populacije. Kako bi se ostvario optimum učestalosti, stabilnosti i reciprociteta kvalitetnih socijalnih interakcija između osoba sa intelektualnom ometenošću i osoba opšte populacije, neophodno je da se za ovu socijalnu grupu obezbede adekvatni modeli stanovanja, socioekonomska podrška, ali i da se radi na suzbijanju negativnih stereotipa i socijalnih atributa, koji još uvek dominiraju i određuju ove odnose.
Keywords:
social distance / social participation / intellectual disability / socijalna distanca / socijalna participacija / intelektualna ometenost
Source:
Specijalna edukacija i rehabilitacija, 2011, 10, 1, 93-105
Publisher:
Univerzitet u Beogradu - Fakultet za specijalnu edukaciju i rehabilitaciju, Beograd