Procena motivacije za rad kod osoba sa intelektualnom ometenošću
Assessment of work motivation in people with intellectual disability
Authors
Gligorović, Milica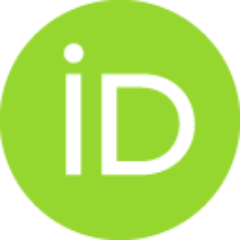 Radić Šestić, Marina
Buha Đurović, Nataša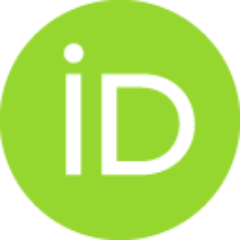 Contributors
Glumbić, Nenad
Vučinić, Vesna
Conference object (Published version)

Abstract
Na zapošljavanje osoba sa intelektualnom ometenošću utiče niz faktora. Neki od njih su podrška porodice, profesionalna obuka i radno iskustvo, težina intelektualne ometenosti i motivacija za rad. Za motivacioni sistem osoba sa intelektualnom ometenošću (IO) se najčešće vezuje dominacija spoljašnjeg lokusa kontrole, teškoće uvida u posledice vlastitog ponašanja i očekivanje neuspeha u rešavanju zadataka. U ovom radu razmatraju se mogućnosti procene motivacije za usavršavanje, rad i zapošljavanje osoba sa IO. Ovi aspekti motivacije mogu da budu od krucijalne važnosti za uspešnost zapošljavanja. Za njihovu procenu se primenjuju tehnike intervjua, čekliste (postojeće ili dizajnirane za konkretnu situaciju), skale socijalnih veština i sl. Prikazan je Upitnik za procenu dimenzija usavršavanja (Dimensions of Mastery Questionnaire), kojim se ispituju instrumentalni i ekspresivni aspekti motivacije za usavršavanje i opšta kompetencija. Instrumentalni aspekt se odnosi na motivaciju os
...
obe da pokuša, na fokusiran i istrajan način, da reši problem ili usavrši veštine ili zadatke koji su inicijalno za nju predstavljali izazov. Ekspresivni aspekt motivacije je vezan za afektivne reakcije tokom izvršavanja zadatka ili neposredno po njegovom obavljanju. Motivacija za zapošljavanje, kao jedan od najznačajnijih prediktora uspešnog nalaženja posla, najčešće se procenjuje primenom struktuiranog intervjua i/ili tematske analize. Za procenu motivacije za rad konstruisano je više instrumenata, najčešće dizajniranih kao višečlane skale Likertovog tipa, koju popunjava sam ispitanik. Postoji dovoljno dokaza da tzv. unutrašnje barijere predstavljaju ozbiljnu prepreku zapošljavanju, pa je u procenu opštih funkcionalnih potencijala za profesionalno osposobljavanje i zapošljavanje osoba sa IO neophodno uključiti različite aspekate motivacije za rad.
A number of factors influence the employment of people with intellectual disability. Some of them are family support, professional training and work experience, the severity of intellectual disability, and work motivation. The domination of external locus of control, difficulties to perceive the consequences of one's own behavior, and expecting failure in solving tasks, are most frequently related to the motivational system of people with intellectual disability (ID). This paper analyzes the possibilities of assessing the motivation for advancement, work, and finding employment of people with ID. These motivational aspects can be crucial in finding employment. Interviews, checklists (already existing or specially designed for a specific situation), social skills scales, etc, are used for their assessment. Dimensions of Mastery Questionnaire, which assesses instrumental and expressive aspects of advancement motivation and general competence, is presented in this paper. The in
...
strumental aspect relates to a person's motivation for trying to solve a problem in a focused and persistent way, or improve skills or tasks which previously represented a challenge. The expressive motivational aspect is related to affective reactions while solving a task or immediately after completing it. Motivation for finding employment, as one of the most important predictors of successful employment, is most often assessed by means of structured interviews and/or thematic analysis. Several instruments were designed for the assessment of work motivation, most often as multi-item Likert type scales completed by the examiner. There is enough proof that the so-called internal barriers greatly hinder employment. Thus, it is necessary to include different aspects of work motivation in assessing general functional potentials for professional training and employment of people with ID.
Keywords:
intelektualna ometenost / motivacija za rad / procena / intellectual disability / work motivation / assessment
Source:
Zbornik radova - 5. Međunarodni naučni skup "Specijalna edukacija i rehabilitacija danas", Zlatibor, 24-27. septembar 2011, 2011, 167-172
Publisher:
Univerzitet u Beogradu – Fakultet za specijalnu edukaciju i rehabilitaciju/ University of Belgrade – Faculty of Special Education and Rehabilitation