Odnos učenika redovne osnovne škole prema vršnjacima koji mucaju
Attitude of regular school students towards coevals with stuttering
Authors
Terzić, Ivana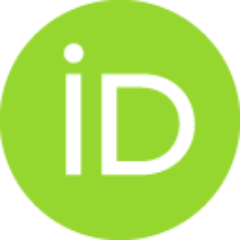 Jovanović, Nadica
Kulić, Milan
Contributors
Glumbić, Nenad
Vučinić, Vesna
Conference object (Published version)

Abstract
Mucanje je kompleksan govorni poremećaj na čiju pojavu i razvoj utiče spoj genetskih, neuroloških, psiholoških, socijalnih i lingvističkih činilaca. Poteškoće koje se ispoljavaju na verbalnom nivou, kao i prateće neverbalne manifestacije, koje su često upadljive, izazivaju negativne reakcije kod sagovornika. Mucanje se kod deteta može pogoršati usled loših porodičnih odnosa (vaspitanje, porodična atmosfera), odnosa vršnjaka (ismevanje, odbacivanje) i socijalnog okruženja (stavovi, predrasude). Stručnjaci navode da govorni poremećaji mogu imati štetne efekte na samoopažanje, a naročito na samopoštovanje. Stoga pozitivni vršnjački odnosi prema detetu koje muca ima važan uticaj na njegov kognitivni, socijalni i jezički razvoj, kao i kvalitet života uopšte. Kod školske dece koja mucaju, poteškoće se mogu javiti u toku govora, čitanja, postavljanja pitanja i odgovaranja na njih, kao i traženja pomoći od nastavnika, zbog čega ona često izbegavaju različite govorne aktivnosti u raz
...
redu, kao i van njega. Druga deca ih stoga mogu doživeti kao stidljivu ili povučenu, i mogu izbegavati druženje sa njima. Tako deca koja mucaju mogu da postanu meta maltretiranja i ismevanja, jer ih vršnjaci često doživljavaju kao drugačije zbog njihovog socijalnog ponašanja. Rezultati prikazani u ovom radu, dobijeni su u okviru istraživanja o etiološkim faktorima koji uzrokuju mucanje, ili utiču na njegovo ispoljavanje. Jedan od ciljeva ovog istraživanja bila je i procena stavova sagovornika osoba koje mucaju. Tako su pored stavova roditelja i nastavnika, ispitivani i stavovi učenika redovne osnovne škole prema vršnjacima koji mucaju. Uzorak je činilo 65 učenika petog i osmog razreda. Stavovi učenika, dobijeni upitnikom posebno konstruisanim za potrebe ovog istraživanja, kvantitativno i kvalitativno su analizirani, i komparirani u odnosu na pol, uzrast i iskustvo.
Stuttering is complex speech disability, afected by association of genetic, neurological, psychological, social and linguistic factors. Difficulty manifested at verbal level, as well as following non verbal manifestation, frequently marked, provoke negative reactions of interlocutors. Stuttering in child can become aggravated because of hard familly relations (upbringing, domestic atmosphere), coeval relations (mock, rejection) and social environment (attitude, prejudice). Experts quote that speech disability can have harmful efects at self-perception, specialy at self-respect. Therefore positive coeval relations toward child who stutter, has important influence at his cognitive, social and language developmant, as well as quality of his life in general. At school age children with stuttering, difficulties can appear during of speech, reading, asking and answering, as well as seeking a teacher help, that is why they offten avoid different speech classroom and outdoor activit
...
ies. Because of that, other children can get impression about them as shy or self-containd, and may avoid their company. In this way, children with stuttering can become a target of mistreatment and mockery, because their coevals see them as different according of their social attitude. The goal of this research is the attitude evaluation of regular school students towards their coevals with stuttering. The sample was made of 65 students of 5th and 8th grade from elementary school. Students attitudes, obtained by a questionnaire specially made for needs of this research were quantitatively and qualitatively analyzed and compared according to gender, age and experience criteria.
Keywords:
mucanje / vršnjaci / stavovi / stuttering / coevals / attitude
Source:
Zbornik radova - 5. Međunarodni naučni skup "Specijalna edukacija i rehabilitacija danas", Zlatibor, 24-27. septembar 2011., 2011, 131-137
Publisher:
Univerzitet u Beogradu – Fakultet za specijalnu edukaciju i rehabilitaciju/ University of Belgrade – Faculty of Special Education and Rehabilitation