Pedagoški efekti primene kompjutera u edukaciji gluvih i nagluvih adolescenata
Pedagogical effects of using computers in educating adolescents with hearing impairments
Authors
Kovačević, Jasmina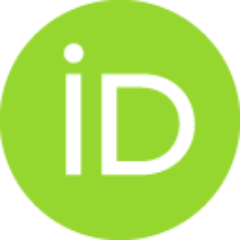 Slavnić, Svetlana
Maćešić-Petrović, Dragana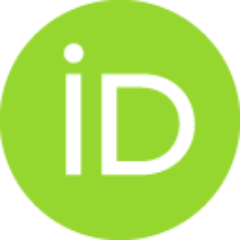 Contributors
Gligorović, Milica
Conference object (Published version)

Abstract
Cilj ovog rada je bio da se utvrde padagoški efekti primene kompjuterske tehnologije u nastavi gluvih i nagluvih adolescenata. Uzorak je činilo 20 gluvih i nagluvih adolescenata sa oštećenjem sluha preko 70dB, uzrasta od 15 do 18 godina, oba pola, koji su uključeni u proces profesionalnog osposobljavanja. U istraživanju su primenjeni specijalno konstruisani i adaptirani nastavni sadržaji u vidu instruktivnih listića koji su prezentovani putem tehnologije kompjuterske nastave. Rezultati pokazuju značajnu statističku razliku između utvrđenog postignuća ispitanika kod kojih je obrada klasičnih nastavnih sadržaja realizovana primenom standardnih nastavnih sredstava u korist primene posebnih nastavnih programa putem kompjuterske tehnologije. U zaključnim razmatranjima ukazano je na značaj primene inoviranih metoda i tehnika edukacije plasiranih putem kompjuterske tehnologije kojim se postižu bolji pedagoški efekti nastave kod gluvih i nagluvih adolescenata, posmatranih kroz bol
...
ju savladanost predviđenih nastavnih sadržaja, bolju retenciju znanja koja se oslanja na kvalitete verbalnog, a pre svega neverbalnog učenja. Time je takođe ukazano na neophodnost primene inovativnih modela kompjuterizovane nastave u radu sa populacijom sa ošetećenjima sluha različitog nivoa i stepena složenosti.
The aim of this paper was to determine pedagogical effects of computer technology in the education and rehabilitation of adolescents with hearing impairments. The sample consisted of subjects with hearing impairments of up to 85 dB, with average intellectual abilities, of both genders included in professional training program in Kragujevac (N=20). The research results point out statistically significant differences between the achievement of groups educated by two different educational models -traditional and innovative computer technology, in favor of the group educated by computer technology (p=0,05). In conclusion we pointed out the results based on the assumption that deaf and hard of hearing adolescent have better pedagogical effects in retention of the educational subjects, with regard to visual memory, verbal and non-verbal learning. The obtained results stress the necessity of implementation of computer education in pedagogical work with deaf and hard of hearing ado
...
lescents with different hearing disorders and different degree of complexity.
Keywords:
pedagogija / nastava / kompjuterska tehnologija / oštećenje sluha / adolescenti / pedagogy / education / computer technology / hearing impairment / adolescents
Source:
Tematski zbornik radova - "Novine u specijalnoj edukaciji i rehabilitaciji",Beograd, Srbija, 2013, 2013, 179-198
Publisher:
Univerzitet u Beogradu – Fakultet za specijalnu edukaciju i rehabilitaciju/ University of Belgrade – Faculty of Special Education and Rehabilitation
Funding / projects: