Establishing semantic relations of hyponymy in the vocabulary of bilingual children with mild mental retardation
Pojava značenjskog odnosa hiponimije u leksikonu bilingvalne dece s lakom mentalnom retardacijom
Authors
Glumbić, Nenad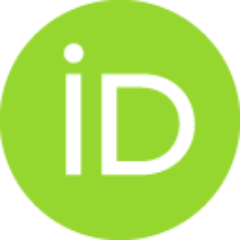 Božinović, Ane
Article (Published version)

Abstract
Hyponymy is semantic relations between hierarchically organized lexemes. Lexemes at the subordinate level - hyponyms should be included in superordinate level. The capability of hierarchical organization of the words is based on more general abilities such as transitive operations and classification. It is worth mentioning that hyponymy represents rather linguistic than real classification. That is the reason one should consider specific linguistic competencies for understanding semantic relations between lexemes. The objective of this research was to determine semantic relations of hyponymy in the vocabulary of bilingual children with mild mental retardation. The sample consisted of 90 participants with mild mental retardation, of both sexes, aged from 12 to 15. The whole sample was divided into three subsets: 30 monolingual children (M1), who speak only Serbian, 30 monolingual Roma children who do not speak Romany (M2) and 30 bilingual Roma children who speak both, Romany and Serbian
...
language (B). It was revealed that bilingual children obtained significantly lower results than both subsets of monolingual participants. This finding could be explained by twofold semilinguism of these children, which causes interference of cognitive and linguistic patterns between two languages.
Hiponimija predstavlja značenjski odnos između hijerarhijski organizovanih leksema. Lekseme nižeg nivoa, hiponime, treba uključiti u nadređeni nivo. Sposobnost hijerarhijske organizacije reči zasniva se na opštijim sposobnostima kao što su tranzitivne operacije i klasifikacija. Treba reći da hiponimija ne predstavlja realnu, već jezičku klasifikaciju. Zbog toga treba razmotriti specifične jezičke kompetencije za razumevanje semantičkih odnosa između leksema. Cilj ovog istraživanja je da utvrdi značenjske odnose hiponimije u rečniku bilingvalne dece s lakom mentalnom retardacijom. Uzorak čini 90 ispitanika s lakom mentalnom retardacijom, oba pola, uzrasta između 12 i 15 godina. Celokupan uzorak podeljen je na tri poduzorka. Prvi poduzorak (M1) čini 30 monolingvalnih ispitanika čiji je maternji jezik srpski. Tridesetoro romske dece koja govore isključivo srpski jezik čine drugi poduzorak (M2). Trećim poduzorkom obuhvaćeno je tridesetoro romske dece koja se u svakodnevnoj komunikaciji slu
...
že i romskim i srpskim jezikom. Ustanovljeno je da su bilingvalna deca ostvarila značajno lošije rezultate od obe grupe monolingvalnih ispitanika. Ovakav nalaz moguće je objasniti dvostrukom polujezičnošću ove dece koja dovodi do interferencije kognitivnih i lingvističkih šema između dva jezika.
Keywords:
hyponymy / mental retardation / bilinguism / hiponimija / mentalna retardacija / bilingvizam
Source:
Beogradska defektološka škola, 2006, 3, 93-101
Publisher:
Univerzitet u Beogradu - Fakultet za specijalnu edukaciju i rehabilitaciju, Beograd