Kognitivne sposobnosti i adaptivno ponašanje kod dece sa lakom intelektualnom ometenošću
Cognitivne abilities and adaptive behavior in children with mild intellectual disability
Authors
Gligorović, Milica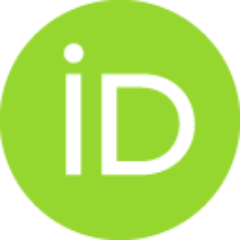 Buha, Nataša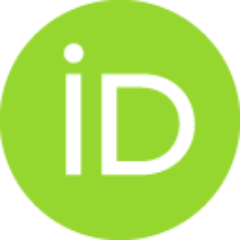 Contributors
Gligorović, Milica
Conference object (Published version)

Abstract
Cilj ovog istra ivanja je da se utvrdi odnos izme u kognitivnih sposobnosti (pa nje, inteligencije, bazi nih egzekutivnih funkcija i planiranja) i adaptivnog pona anja kod dece sa lakom intelektualnom ometeno u (LIO). Uzorkom je obuhva eno stotinu dece sa LIO (IQ 50-70; AS=60,43; SD=7,287), uzrasta 10-14 godina (AS=11,68; SD=1,32). Podaci o uzrastu i intelektualnim sposobnostima ispitanika prikupljeni su analizom dokumentacije pedago ko-psiholo ke slu be. Za procenu adaptivnog pona anja kori ena je faktorska skala Skale adaptivnog pona anja (ABS-S:2), a za procenu kognitivnih sposobnosti Trail Making Test (TMT), Strup test, Raspon brojeva, Viskonsin test sortiranja karata (WCST), zadaci Kreni/stani, Izbaci uljeza i Manipulacija brojevima u nizu, test Londonska kula i test 20 pitanja. Za utvr ivanje zna ajnosti odnosa izme u posmatranih varijabli kori eni su parametrijski (Pirsonov) koeficijent korelacije, 2 test i multivarijantna analiza varijanse (MANOVA). Sumiraju i r
...
ezultate, mo emo da zaklju imo da su sve procenjene kognitivne sposobnosti zna ajno povezane sa razli itim sferama adaptivnog pona anja. Jedina oblast adaptivnog pona anja koja ne korelira zna ajno sa nekom od procenjenih kognitivnih sposobnosti je Socijalna prilago enost (Faktor 4), kojom se procenjuju eksternalizovani problemi u pona anju.
The aim of this research is to determine the relationship between cognitive abilities (attention, intelligence, basic executive functions and planning ability) and adaptive behavior in children with mild intellectual disability (MID). The sample consists of 100 children with MID (IQ 50-70; AS=60,43; SD=7,287), aged between 10and 14 (AS=11,68; SD=1,32). Data on theparticipants age and intellectual ability were collected by analyzing the pedagogical-psychological school documentation. Factor scale of Adaptive Behavior Scale (ABS-S:2) was used for the assessment of adaptive behavior, while Trail Making Test (TMT), Stroop Test, Digit Span, Wisconsin Card Sorting Test (WCST), Go/no Go Task, Odd-one-out Span Task, Number Manipulation Task, London Tower and 20 Questions Task were used for the assessment of cognitive abilities. Parametric (Pearson s) coefficient of correlation, 2 test and multivariate analysis of variance (MANOVA) were used for determine the significance of the re
...
lationship between the observed variables. We can conclude that all assessed cognitive abilities are significantly associated with various areas of adaptive behavior. Social Adjustment (Factor 4), which is used to assess externalized behavioral problems, is the only area of adaptive behavior that does not show significant correlation with assessed cognitive abilities.
Keywords:
laka intelektualna ometenost / adaptivno ponašanje / kognitivne sposobnosti / mild intellectual disability / adaptive behavior / cognitive abilities
Source:
Tematski zbornik radova - "Novine u specijalnoj edukaciji i rehabilitaciji",Beograd, Srbija, 2013, 2013, 99-137
Publisher:
Univerzitet u Beogradu – Fakultet za specijalnu edukaciju i rehabilitaciju/ University of Belgrade – Faculty of Special Education and Rehabilitation
Funding / projects: