Ostvarivanje socijalnih uloga osoba sa cerebralnom paralizom
Social roles accomplishment of persons with cerebral palsy
Authors
Odović, Gordana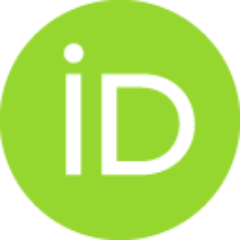 Stanisavljević, Jelena
Sretenović, Ivana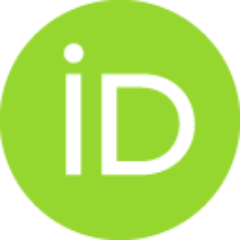 Contributors
Vuković, Mile
Žunić-Pavlović, Vesna
Conference object (Published version)

Abstract
Životne navike se sastoje od svakodnevnih aktivnosti i socijalnih uloga koje omogućavaju osobi opstanak i dobrobit u društvu tokom celog života. Veliki broj osoba sa invaliditetom ima problem u ostvarivanju svakodnevnih životnih aktivnosti i participaciji u društvenoj zajednici u skladu sa svojim preostalim sposobnostima. Takva situacija može stvoriti osećaj izolovanosti i izdvojenosti iz društvene zajednice. Cilj rada je bio proceniti ostvarivanje socijalnih uloga osoba sa cerebralnom paralizom sa fokusom na nivo njihovog ostvarivanja. Uzorak je formiran od 51 osobe sa cerebralnom paralizom oba pola, starosti između 35 i 55 godina. Istraživanje je izvršeno tokom maja 2012. godine u Savezu za cerebralnu i dečiju paralizu Beograda i Savezu za cerebralnu i dečiju paralizu Srbije. Za procenu je korišćena "Skala za procenu životnih navika" (Fougeyrollas et al., 1998) deo koji se odnosi na ostvarivanje socijalnih uloga. Deskriptivne statističke metode, apsolutni i relativni pok
...
azatelji primenjeni su za obradu podataka, a odnos između nezavisnih i zavisnih varijabli je ispitan hi-kvadrat testom. Rezultati istraživanja pokazuju da u oblasti odgovornosti i međuljudskih odnosa većina ispitanika nema teškoća u ostvarivanju uloga. U sferama život u zajednici, obrazovanje, zaposlenje i rekreacija ispitanici participaciju ostvaruju na različitim nivoima, od ostvarivanja sa poteškoćama do neostvarivanja. Rezultati istraživanja, takođe, pokazuju da se starost i pol ispitanika nisu pokazali kao statistički značajni činioci za nivo ostvarivanja socijalnih uloga. Obrazovanje se pokazalo kao statistički značajna varijabla u oblasti odgovornosti (χ2 = 25,835; p = 0,011) i međuljudskih odnosa (χ2 = 22,788; p = 0,012). Osobe sa cerebralnom paralizom se suočavaju sa poteškoćama u ostvarivanju socijalnih uloga uglavnom u onim oblastima čije ostvarivanje zahteva učešće u životu van kuće. U tom smislu otežavajući i ograničavajući faktori pored postojećeg invaliditeta su fizičke barijere i socio-kulturni stavovi.
Life habits include daily activities and social roles that allow a person the survival and well-being in society throughout their lives. Many individuals with disabilities have a problem in accomplishment of daily activities and participation in the community according to their remaining abilities. This situation can create a sense of isolation and separation from the community. The aim of this research is to assess social roles accomplishment of persons with cerebral palsy, with focus on accomplishment level. The sample was formed by 51 persons with cerebral palsy from both sexes. Participants aged 35 to 55 years. The survey was conducted during May 2012 in Association for Cerebral and Child Paralysis of Belgrade and Association for Cerebral and Child Paralysis of Serbia. Assessment of Life Habits (Fougeyrollas et al., 1998) was used for assessment. Descriptive statistics, the absolute and relative indicators were applied for data processing, and the relationship between
...
the independent and dependent variables was examined by chi-square test. The results show that majority of respondents have no difficulties in social roles accomplishment in the area of responsibility and interpersonal relationships. In the areas of community life, education, employment and recreation, respondents participite at different levels ranging from "accomplishment with difficulties" to "not performed". Research results also showed that the age and sex of the respondents were not statistically significant factors for the level of social roles accomplishment. Education proved to be a statistically significant variable in the area of r esponsibility (χ2 = 25.835; p = 0.011) and interpersonal relationships (χ2= 22.788; p = 0.012). People with cerebral palsy face difficulties in social roles accomplishment mostly in those areas whose realization requires participation in the outside home life. In this sense, aggravating and limiting factors apart to the existing disability are physical barriers and socio-cultural attitudes.
Keywords:
osobe sa cerebralnom paralizom / socijalne uloge / životne navike / socijalna participacija / persons with cerebral palsy / social role / life habits / social participation
Source:
Zbornik radova - 7. Međunarodni naučni skup "Specijalna edukacija i rehabilitacija danas", Beograd, Srbija, 27-29. 11. 2013, 2013, 217-226
Publisher:
Univerzitet u Beogradu – Fakultet za specijalnu edukaciju i rehabilitaciju/ University of Belgrade – Faculty of Special Education and Rehabilitation