Odustajanje od kriminalnog ponašanja – najznačajnije teorijske koncepcije
Desistance from crime – the review of literature
Authors
Kovačević, Milica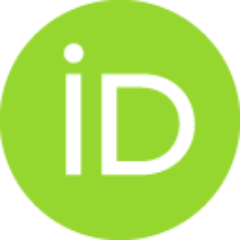 Contributors
Vuković, Mile
Žunić-Pavlović, Vesna
Conference object (Published version)

Abstract
Svrha rada jeste da se predstave najznačajnije teorijske koncepcije o trajnom odustanku od kriminalnog ponašanja. U tom smislu su primenjeni analitičko- sintetički pristup i komparativni metod. Teorije se dele na one koje primat daju socijalnim činiocima i sazrevanju, one koje nalaze da su individualne karakteristike od presudnog značaja i one koje stoje pri tvrdnji da je odustanak od kriminalnog ponašanja uslovljen ličnom odlukom i postojanjem odgovarajućih objektivnih preduslova. Kada je reč o maloletnim prestupnicima jedna od najpoznatijih teorija je delo T. Moffitt, koja zaključuje da maloletnici spontano odustaju od kriminalnog ponašanja u kasnijim godinama adolescencije, što ne važi samu u slučaju maloletnika – perzistentnih prestupnika čiji psihološki profil odlikuju određene patološke karakteristike. Koncipirano je mnoštvo teorija koje naglašavaju značaj socijalnih činilaca, kao što su postojanje zdravih i čvrstih socijalnih kontakata, bliski porodični odnosi, stup
...
anje u emotivne veze i brak, pronalaženje zaposlenja, roditeljstvo, nastavak školovanja i slično (Sampson i Laub, Maruna, Farrell i drugi). No, ni ove koncepcije ne poriču činjenicu da na različite ljude isti socijalni činioci deluju na različite načine. Stoga je jedini logičan zaključak da se odgovori ne mogu tražiti isključivo u utvrđivanju pozitivnih i negativnih korelacija između odustanka od kriminalnog ponašanja i pojedinih socijalnih i ličnih faktora. Naprotiv, čini se da je kvalitativno istraživanje i iscrpno upoznavanje pojedinosti konkretnih slučajeva od daleko većeg značaja. Stoga se stručnjaci sve više okreću tzv. narativnim studijama i studijama slučajeva, te je jedna od posebno bitnih studija Liverpolska studija Shadd Marune, o kojoj će takođe biti reči.
The paper is devoted to a review of the literature on the topic of desistance from crime. We have used analytic-synthetic approach and the comparative method. All theories can be divided into ones that accentuate the significance of the social factors and the proce ss of maturation, ones that emphasize the individual characteristics and ones that combine individual traits and social circumstances. When it comes to juvenile offenders, probably the best known theory is "the dual taxonomy of offending behavior" by T. Moffitt, which states that juvenile offenders spontaneously give up crime later in adolescence, although this is not the case with persistent juvenile offenders whose psychological profile is characterized by specific pathological features. On the other hand, there is an abundance of theories that emphasize the importance of social factors, such as the existence of healthy and strong social contacts, close family relationships, engaging in emotional relationships and
...
marriage, finding employment, parenting, continuing education, etc. (Sampson and Laub, Maruna, Farrell etc.) However, even those conceptions do not deny the fact that sometimes people act in different ways no matter the external circumstances. Theoretical concepts therefore suggest that the answer can not be sought exclusively in determining the positive and negative correlation between desistance from crime and certain social and personal factors. On the contrary, it seems that the qualitative research and exploration of the details of specific cases are of a far greater importance. Thus, experts are turning to the so-called narrative studies. With this in mind, the paper will present main results of The Liverpool Study by S. Maruna.
Keywords:
odustanak od kriminalnog ponašanja / maloletni prestupnici / perzistentni prestupnici / desistance from crime / juvenile offenders / persistent offenders
Source:
Zbornik radova - 7. Međunarodni naučni skup "Specijalna edukacija i rehabilitacija danas", Beograd, Srbija, 27-29. 11. 2013, 2013, 159-165
Publisher:
Univerzitet u Beogradu – Fakultet za specijalnu edukaciju i rehabilitaciju/ University of Belgrade – Faculty of Special Education and Rehabilitation