Tretman osuđenih sa invaliditetom u zatvoru
Treatment with disabilities of convicted in prison
Authors
Jovanić, Goran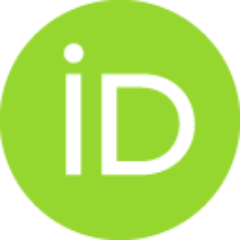 Contributors
Vuković, Mile
Žunić-Pavlović, Vesna
Conference object (Published version)

Abstract
Prema studijama Svetske zdravstvene organizacije, invaliditet nastaje kao posledica povreda i nasilja u četvrtini slučajeva. Zatvorenici sa invaliditetom čine posebno ugroženu grupu. Malobrojna su istraživanja koja se bave njihovom situacijom i posebnim potrebama. Nije poznat ni precizan broj osuđenih sa invaliditetom. Porastom zatvorske populacije u većini zemalja i povećanjem broja starijih zatvorenika, došlo je do rasta broja ljudi sa invaliditetom u zatvorima. Prema podacima United Nations Development Programme, 80% osoba sa invaliditetom živi u siromašnim zemljama u razvoju. Teškoće sa kojima se osobe sa invaliditetom suočavaju u društvu su uvećane u zatvorima. Na to utiče zatvoreno, ograničavajuće okruženje i nasilje u zatvorima, prekoračenje optimalnih kapaciteta, psihološki stres i nedostatak adekvatne medicinske nege. Dovodi se u pitanje poštovanje ljudskih prava i ugrožavanje statusa zatvorenika sa invaliditetom. Posledice takvog stanja su učestali apeli u pravcu
...
razvoja politike i strategija za smanjivanje zatvaranja prestupnika sa invaliditetom i paralelnog prilagođavanja zatvorskog tretmana potrebama ove ranjive grupe. U cilju ostvarenja ravnopravnog tretmana zatvorenika sa invaliditetom, zatvorske vlasti moraju razvijati politiku i strategije koje se bave potrebama ove ranjive grupe u zatvorima. Posebna pažnja mora biti posvećena pitanjima obuke zatvorskog osoblja za rad sa ovom kategorijom, klasifikacije, smeštaja, zdravstvena zaštite, pristupa programima i uslugama, bezbednosti, priprema za oslobađanje, uslovne slobode i pomilovanja osoba sa invaliditetom u zatvoru.
For the World Health Organization, the disability is the result of injuries and violence in a quarter of cases. Prisoners with disabilities are particularly vulnerable group. The few studies that deal with their situation and particular needs. Is not known the exact number of prisoners with disabilities. The increase in the prison population in most countries and the increasing number of older prisoners, there was an increase in the number of people with disabilities in prisons. According to the United Nations Development Programme, 80% of disabled people live in poor developing countries. Difficulties that people with disabilities face in society are magnified in prison. Driven by a closed, restrictive environment and violence in prisons, exceeding the optimum capacity, psychological stress, and lack of adequate medical care. Calls into question the respect for human rights and the threat status of prisoners with disabilities. The consequences of this situation are frequen
...
t appeals towards the development of policies and strategies to reduce the closing of offenders with disabilities and prison treatment parallel adaptation needs of this vulnerable group. In order to achieve equal treatment of disabled prisoners, prison authorities must develop policies and strategies that address the needs of vulnerable groups in prisons. Special attention must be paid to the issues of prison staff to work with this group, classification, housing, health care, access to programs and services, security, pre-release, probation and parole of persons with disabilities in prison.
Keywords:
tretman / osuđeni / invalidi / zatvor / treatment / convicted / disabled / prison
Source:
Zbornik radova - 7. Međunarodni naučni skup "Specijalna edukacija i rehabilitacija danas", Beograd, Srbija, 27-29. 11. 2013, 2013, 131-137
Publisher:
Univerzitet u Beogradu – Fakultet za specijalnu edukaciju i rehabilitaciju/ University of Belgrade – Faculty of Special Education and Rehabilitation