Veština crtanja kod dece sa lakom intelektualnom ometenošću
Drawing skills in children with mild intellectual disability
Authors
Gligorović, Milica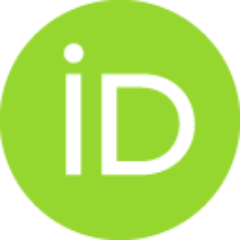 Buha, Nataša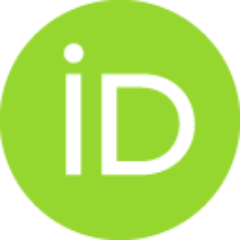 Contributors
Vuković, Mile
Žunić-Pavlović, Vesna
Conference object (Published version)

Abstract
Nivo usvojenosti veštine crtanja je prvenstveno uslovljen sazrevanjem vizuospacijalnih i praksičkih sposobnosti, ali i osnovnih mehanizama pažnje, pamćenja i mišljenja. Cilj ovog istraživanja je da se utvrdi nivo usvojenosti veštine crtanja kod dece sa lakom intelektualnom ometenošću (LIO). Uzorkom je obuhvaćeno 65-oro dece sa LIO (IQ 50–70; AS = 60,03; SD = 7,365), uzrasta 10–14 godina. Analizom dokumentacije pedagoško-psihološke službe škola prikupljeni su podaci o uzrastu i intelektualnim sposobnostima ispitanika. Za procenu veštine crtanja korišćen je subtest Crtanje, koji pripada Akadija testu razvojnih sposobnosti. Od deteta se očekuje da nacrta čoveka koji stoji ispod drveta, pored kuće. Ocenjuje se na osnovu prepoznatljivosti, tačnosti proporcija, bogatstva detalja i međusobnog odnosa zadatih elemenata. Maksimalan skor je 20 poena. Rezultati subtesta su rangirani prema uzrasnim normama i grupisani u tri kategorije: postignuća koja odgovaraju uzrastu (prosek), posti
...
gnuća koja odstupaju jednu standardnu devijaciju (SD) i postignuća koja odstupaju dve SD od prosečnih postignuća. U statističkoj obradi podataka su korišćeni jednofaktorska analiza varijanse, χ2 test, Pirsonov i Spirmanov koeficijent korelacije. Prema rezultatima našeg istraživanja, svega četvrtina (24,6%) dese sa LIO na subtestu Crtanje postiže rezultate koji su u skladu sa uzrastom, postignuća 41,5% odstupaju jednu, a 33,8% ispitanika dve SD u odnosu na uzrasne norme. Utvrđena je statistički značajna korelacija (p ≤ 0,000) uzrasta i rezultata primenjenog subtesta, što ukazuje na postojanje razvojnog potencijala u oblasti vizuokonstruktivnih sposobnosti kod dece sa LIO. Iako je korelacija postignuća na subtestu Crtanje i pola statistički značajna (p = 0,031), na polu zasnovane razlike rezultata su nešto ispod granice statističke značajnosti (p = 0,067).
The level of acquired drawing skill primarily depends on maturation of visuospatial and praxic abilities, and on basic mechanisms of attention, memory, and thinking. The main goal of this research is to determine the acquired level of drawing skills in children with mild intellectual disabilities (MID). The sample consisted of 65 children with MID (IQ 50–70; M = 60.03; SD = 7.365), aged between 10–14. Data on age and intellectual abilities were collected by analyzing of the school documentation. Drawing skills was assessed by subtest Drawing, which is a part of Acadia Test of Developmental Abilities. The child is required to draw a man who stands below a tree and beside on house. Evaluation is based on recognisability,proportion accuracy, number of details, and mutual relationship between specified elements. Maximum score of this task is 20. The results of this subtest are ranked according to age norms and grouped in three categories: achievements that are age appropriate (
...
average), achievements that differ by one standard deviation (SD), and those that differ by two SD from age norms. Analysis of variance, χ2 test, Pearson's and Spearman's correlation coefficients were used in statistical data analysis. According to the tresults of our research, only quarter (24.6%) of children with mid achieve age appropriate results, 41.5% of children differ by one SD, and 33.8% of them differ by two SD from age norms. Statistically significant correlation (p ≤ 0.000) between age and drawing assessment results was determined, which indicated the existance of developmental potential in the area of visuoconstructive abilities in children with MID. Even though there is significant correlation between drawing abilities and gender (p = 0.031), gender differneces in drawing abilities are somewhat below the level of statistical significance (p = 0.067).
Keywords:
laka intelektualna ometenost / crtanje / uzrast / pol / mild intellectual disability / drawing / age / gender
Source:
Zbornik radova - 7. Međunarodni naučni skup "Specijalna edukacija i rehabilitacija danas", Beograd, Srbija, 27-29. 11. 2013, 2013, 57-65
Publisher:
Univerzitet u Beogradu – Fakultet za specijalnu edukaciju i rehabilitaciju/ University of Belgrade – Faculty of Special Education and Rehabilitation
Funding / projects: