Participacija osoba s ometenošću u socijalnim odnosima, odmoru i razonodi
Participation of people with disability in social relationships, pastime and leisure
Authors
Cvijetić, Marija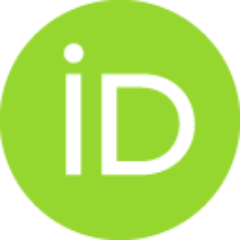 Stanimirović, Dragana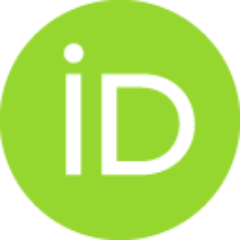 Slavnić, Svetlana
Contributors
Vuković, Mile
Kovačević, Jasmina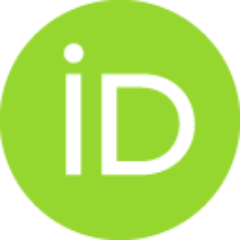 Maćešić-Petrović, Dragana
Conference object (Published version)

Abstract
Socijalna participacija je jedan od centralnih koncepata savremenih pristupa osobama s ometenošću i značajan je prediktor kvaliteta života. Prema modelu "Nastajanja situacije hendikepa" ograničenja u socijalnoj participaciji nastaju kada barijere u fizičkom i socijalnom okruženju utiču na osobu na način da onemogućavaju potpunu i kvalitetnu realizaciju njenih životnih navika. Cilj ovog rada je prikaz iskustava odraslih osoba s ometenošću u pogledu barijera sa kojima se susreću prilikom učešća u aktivnostima koje se odnose na slobodno vreme, rekreaciju i socijalne odnose. Pregledom elektronskih baza podataka izdvojili smo reprezentativne empirijske nalaze i izveli teorijske i praktične implikacije. Većina osoba s ometenošću ne participira u fizičkim aktivnostima, iako one mogu odigrati važnu ulogu u njihovom zdravstvenom stanju. Kvalitativna istraživanja načina provođenja slobodnog vremena ukazala su da ove osobe učestvuju u širokom spektru slobodnih aktivnosti. Osobe s ome
...
tenošću se u ulozi turiste suočavaju sa više teškoća, što može imati negativne posledice. Prevazilaženje barijera u ovoj oblasti životnih navika predstavlja jedan od imperativa u radu sa ovom populacijom. Participacija u slobodnim aktivnostima treba da bude bazirana na željama i interesovanjima svake od ovih osoba kako bi se maksimalizovali potencijalni pozitivni efekti ovog tipa životnih navika.
Social participation is one of the central concepts of modern approaches to people with disabilities and is a significant predictor of quality of life. According to the model of "Disability Creation Process", restrictions in social participation occur when barriers in physical and social environment affect person so as to prevent the full and efficient realization of her life habits.The aim of this paper is to present the experiences of adults with disabilities in terms of the barriers they face when participating in activities related to leisure, recreation and social relationships. By reviewing the electronic databases, we selected a representative empirical findings and derived some theoretical and practical implications. Many studies show that these persons have problems in establishing and maintaining social relationships. Most people with disabilities do not participate in physical activities, although those may play an important role in their health status. Qualitativ
...
e research about ways of spending free time indicated that these individuals participate in a wide range of activities. Tourists with disabilities face many difficulties, which may have negative consequences.Overcoming barriers in this area of life habits is one of the imperatives in working with this population. Participation in leisure should be based on needs and interests of each person in order to maximize the potential positive effects of this type of life habits.
Keywords:
Socijalna participacija / osobe s ometenošću / socijalni odnosi / slobodno vreme / social participation / people with disabilities / social relations / leisure time
Source:
Zbornik radova - 8. Međunarodni naučni skup "Specijalna edukacija i rehabilitacija danas", Beograd, Srbija, 7-9. 11. 2014, 2014, 353-358
Publisher:
Univerzitet u Beogradu – Fakultet za specijalnu edukaciju i rehabilitaciju/ University of Belgrade – Faculty of Special Education and Rehabilitation