Laka intelektualna ometenost – razvojne determinante i mogućnosti tretmana
Mild intellectual disabilities – developmental determinants and possibility of treatment
Authors
Maćešić-Petrović, Dragana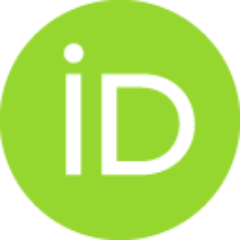 Contributors
Vuković, Mile
Kovačević, Jasmina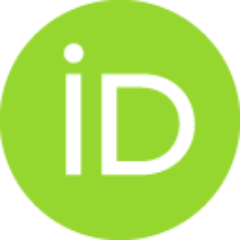 Maćešić-Petrović, Dragana
Conference object (Published version)

Abstract
Ovako definisana empirijska studija pokušava da odgovori na problem specifičnih veza između individualnih razvojnih karakteristika ispitane dece, posmatranih kroz standardnu situaciju edukacije u momentu kada je istraživanje izvedeno.Cilj: Interesovanje autora usmereno je na utvrđivanje povezanosti motornog, socijalnog i saznajnog funkcionisanja ispitanog uzorka. To determiniše praktične implikacije rada − inkluzivne edukacije, s jedne strane i multimodalnog tretmana bihejvioralnih smetnji, s druge strane. Metodologija: Slučajan uzorak formiran je od 90 ispitanika sa lakom intelektualnom ometenošću, oba pola koji pohadjaju osnovne škole u Beogradu. Motorne sposobnosti ispitane su kliničkim, razvojnim skalama baterije Lurija-Nebraska za decu, a ponašanje IOWA Conners skalom procene kojom se dobija uvid u ponašanje i pažnju u uslovima edukacije. Saznajno funcionisanje dece u uzorku, procenjeno kroz školski uspeh i formiranje pojmova, ispitano je Testom korišćenja (upotrebe)
...
pojmova. Rezultati: Utvrđeno je postojanje statistički signifikatne korelacije među ispitanim varijablama što je potvrdilo polazne hipoteze iskazane kroz cilj rada. Zaključak: Ukazano na konceptualne i praktične mogućnosti izvođenja multimodalno orijentisanog tretman i oblika edukacije u ove dece.
Introduction: The study deals up with cognitive, motor and behavioral functioning of the children with mild intellectual disabilities and it's relationship with attention. Aim: Ste study was designed to identify the possibillity of multimodal oriented treatment and possible implementaton of inclusive education. Methodology: The sample was formed of the 90 children with mild intellectual disabilities, both gender, chronologicaly distributed form 8 to 13 years. We asses conceptually-verbal functions by the Test of Concept Utilization, attention by Trail Making Test − TMT, motor functions by Stick test and Luria Nebrasca Battery for Children, Scale C1 (LNNB-C). Behavior was estimated by IOWA Conners Rating Scale. Results: Results points up the high statistical relationship between the tested variables such as behavior, voluntary attention and conceptual functions (r=0,527; p<0.01). Conclusion: On the base of the results of the study we conclude about the significance of impleme
...
ntation of the multimodal oriented approach, in which the central professional role is focused on special educator who finally implement different treatment strategies.
Keywords:
percepcija / motorika / kognicija / ponašanje / intelektulna ometenost / intellectual disabilities / praxis / cognition / behavior / treatment
Source:
Zbornik radova - 8. Međunarodni naučni skup "Specijalna edukacija i rehabilitacija danas", Beograd, Srbija, 7-9. 11. 2014, 2014, 307-312
Publisher:
Univerzitet u Beogradu – Fakultet za specijalnu edukaciju i rehabilitaciju/ University of Belgrade – Faculty of Special Education and Rehabilitation
Funding / projects: