Porodično funkcionisanje i ličnosti roditelja i adolescenata kao rizični faktori zavisnosti od interneta
Family adaptability and personalities of parents and adolescents as risk factors for internet addiction
Authors
Dukanac, Vesna
Popović-Ćitić, Branislava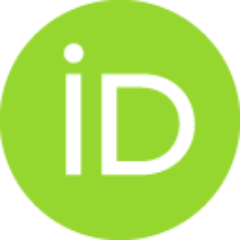 Džamonja-Ignjatović, Tamara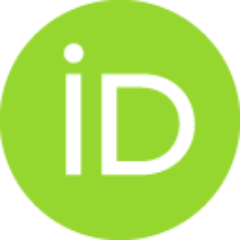 Milanović, Marko
Contributors
Vuković, Mile
Kovačević, Jasmina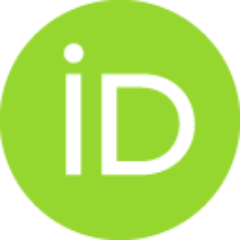 Maćešić-Petrović, Dragana
Conference object (Published version)

Abstract
Zavisnost od interneta predstavlja psihički poremećаj koji se mаnifestuje opsesivnom željom za prekomernim provođenjem vremena nа internetu, što remeti uobičajeno funkcionisanje. Uvažavajući značaj preventivnog reagovanja na opisani problem kod adolescenata, postavljeno je istraživanje sa ciljem analize dimenzija porodičnog funkcionisanja, ličnosti roditelja i ličnosti adolescenata, kao potencijalnih faktora rizika nastanka i razvijanja zavisnosti od interneta. Uzorak istrazivanja činilo je 60 adolescenata oba pola, prosečne starosti od 17 godina (od kojih je 30 imalo problem zavisnosti od interneta, dok je 30 činilo kontrolnu grupu) i njihovi roditelji (120 odraslih). Prisustvo poremećaja upotrebe interneta kod adolescenata utvrđeno je testom IAT, dimenzije porodičnog funkcionisanja procenjene su upitnikom FACES IV, ličnost roditelja upitnikom ТCI-R i ličnosti adolescenata upitnikom BAPI. Rezultati procene porodičnog funkcionisanja ukazuju na prisustvo nezainteresovanog
...
i odbacujućeg roditeljskog stila oca i nezainteresovanog roditeljskog stila majke. Struktura ličnosti očeva ukazuje na njihovu nedostupnost, dok struktura licnosti majke statistički nije značajna za nastanak poremećaja. U strukturi ličnosti adolescenata ističu se visoko izražena temperamentna dimenzija Potraga za novinama i nisko izražene karakterne dimenzije Samousmerenosti i Kooperativnosti, koje ukazuju na nezrelost i probleme adekvatnog socijalnog funkcionisanja.
The problem of Internet Addiction, represents a psychological disorder which is manifested as obsessive urge to spend time on the Internet, which deviates usual functioning. Considering the importance of prevention reaction to problem of the Internet Addiction in adolescent population, a research has been set up to analyze dimensions of family adaptability, personalities of parents and adolescents as potential factors that increase the probability for occurrence and development of Internet Addiction. The sample consists of 60 female and male adolescents, aged 17 (half of them had Internet Addiction problems and half of them were the control group) and their parents (120 of them). Presence of Internet Use Disorder is established with IAT test, dimensions of family adaptability are assessed through FACES IV, personality of parents are evaluated with TCI-R questionnaire, while the questionnaire BAPI served to assess personality of adolescents.Results of family functioning asses
...
sment show that there is a presence of uninterested and rejection parental style in fathers` and uninterested parental style in mothers`. Fathers` personality structure implicates on their unavailability, while the personality structure in mothers is not statistically significant for disorder initiation. In adolescents, dimension related to temper such as Novelty Seeking, especially Impulsivity and Explorative Curiosity subscales, and low level of character dimensions such as Cooperativeness and Self-directedness, implicates to immaturity and problems with adequate social functioning.
Keywords:
zavisnost od interneta / adolescenti, porodica / ličnost / Internet Addiction / adolescents / family / personality
Source:
Zbornik radova - 8. Međunarodni naučni skup "Specijalna edukacija i rehabilitacija danas", Beograd, Srbija, 7-9. 11. 2014, 2014, 211-217
Publisher:
Univerzitet u Beogradu – Fakultet za specijalnu edukaciju i rehabilitaciju/ University of Belgrade – Faculty of Special Education and Rehabilitation