Participacija roditelja kao faktor školske klime: principi i modeli dobre prakse
Parents` participation as a factor of school climate: principles and models of good practice
Authors
Slađana, Đurić
Branislava, Popović-Ćitić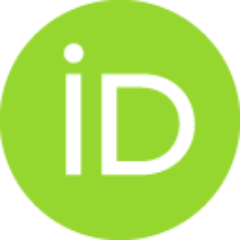 Mario, Stanojević
Contributors
Vuković, Mile
Kovačević, Jasmina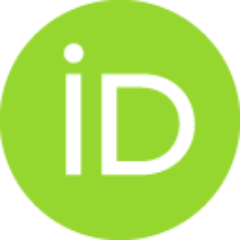 Maćešić-Petrović, Dragana
Conference object (Published version)

Abstract
Adekvatno povezivanje resursa kojim raspolažu škole, porodice i zajednice od suštinskog je značaja za stvaranje uslova za pozitivan razvoj i prevenciju različitih oblika problema u ponašanju dece i omladine. Osnovni imperativ svake škole treba da bude kreiranje pozitivne školske klime, odnosno stvaranje bezbednog okruženja u kojem će se, u otvorenom i slobodnom ambijentu, obrazovati i vaspitavati generacije učenika. U kojoj meri će se ovaj cilj ostvariti značajno zavisi od obima i kvaliteta učešća roditelja u obrazovno-vaspitnom procesu. Efektivno uključivanje roditelja zahteva kreiranje primenjivog okvira delovanja zasnovanog na nalazima i saznanjima relevantnih naučnih disciplina, kao i primerima dobre prakse iz zemalja u kojima se ovom procesu posvećuje značajna pažnja. Škole, u skladu sa sistemom integrisane podrške učenicima, moraju da grade partnerske odnose sa roditeljima i razvijaju pristup zajedničke odgovornosti za dečiji uspeh. Na taj način ne samo da se povećav
...
a nivo roditeljskog angažmana i osnažuje njihova podrška školi, već se direktno ostvaraju pozitivni efekti na akademsku i socijalnu dimenziju školske klime, što posledično može doprineti prevenciji i redukciji problema u ponašanju učenika. Uvažavajući značaj participacije roditelja u školskim aktivnostima, u radu će, pored analize pozitivnih efekata roditeljskog angažovanja i sumiranja vodećih principa uspešne saradnje roditelja i škole, biti prikazane osnovne karakteristike šest tipova modela roditeljskog angažmana (zaštitni, ekspertski, transmisioni, model obogaćivanja nastavnog programa, potrošački i partnerski model), te izvedeni zaključci i preporuke od značaja za planiranje programa unapređenja školske klime u obrazovno-vaspitnim ustanovama u Srbiji.
Adequate resource mobilization of schools, families and local communities is essential for creating conditions for positive development and preventing different forms of behavior problems in children and youth population. The process of creating positive school climate and forming a safe environment, in an opened and free ambient, with generations of students that are being educated, is an imperative for every school. Reaching this goal largely depends on the extent and quality of parents` participation in the formal educational process. Effective participation of parents requires creation of applicable framework of action that is based on relevant scientific findings, and on examples of good practice from countries which give special attention to this process of involvement. In order to comply with the system of integrated support for the students, schools need to build partnership with parents and develop mutual responsibility for children`s success in the educational syst
...
em. In this way, parental engagement is increased, parents` effort to support schools are encouraged, and they are directly making an positive impact on academic and social dimension of school climate, which consequently leads to prevention and reduction of behavior problems in student population. Considering the importance of parents` participation in school activities, in this paper, we will analyze positive effects of parental engagement, summarize leading principles when it comes to successful partnership of parents and schools, and present six models of parental engagement (Protective Model, Expert Model, Transmission Model, Curriculum- Enrichment Model, Consumer Model and Partnership Model). In addition, we will draw conclusions and make recommendations that are important for planning programs that are focused on improvement of school climate in educational institutions in Serbia.
Keywords:
školska klima / participacija roditelja / modeli dobre prakse / prevencija / school climate / parents` participation / examples of good practice / prevention
Source:
Zbornik radova - 8. Međunarodni naučni skup "Specijalna edukacija i rehabilitacija danas", Beograd, Srbija, 7-9. 11. 2014, 2014, 179-185
Publisher:
Univerzitet u Beogradu – Fakultet za specijalnu edukaciju i rehabilitaciju/ University of Belgrade – Faculty of Special Education and Rehabilitation