Analiza samoprocene nastavnika o pripremljenosti za izradu i realizaciju individualnih obrazovnih planova
Analysis of teachers' self-assessment in their preparedness to create and implement individual education plans
Authors
Ilić-Stošović, Danijela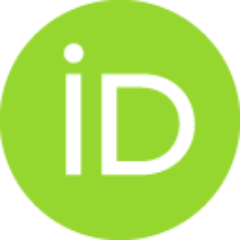 Nikolić, Snežana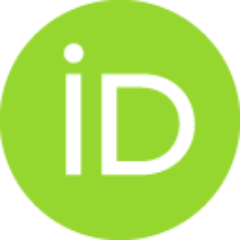 Contributors
Gligorović, Milica
Conference object (Published version)

Abstract
Poštovanje različitosti i uvažavanje individualnih razlika jedan je od najvažnijih principa na kojima se zasniva inkluzivni proces. Ovo se postiže merama individualizacije ili izradom Individualnog obrazovnog plana. U našoj zemlji, gotovo, da ne postoje istraživanja koja su se bavila problematikom pripremljenosti nastavnika za izradu i primenu IOP-a. Osnovni cilj ovog istraživanja je utvrditi, putem samoprocene nastavnika i vaspitača, njihovu pripremljenost za izradu i implementaciju IOP-a. Za potrebe istraživanja konstruisan je upitnik Likertovog tipa, sastavljen od osam tvrdnji, koje se, uslovno, mogu svrstati u sledeće grupe: uočavanje i odabir neophodne podrške i/ili oblasti i područja za individualizaciju rada i programskih sadržaja; realizacija nastavnog rada u odeljenju sa učenikom koji radi prema IOP-u; pomoć defektologa. Najveći broj ispitanika (55,4%) u potpunosti je saglasan sa tvrdnjom da bi se mnoge aktivnosti u odeljenju (vrtićkoj grupi) i van njega lakše s
...
provodile da je obezbeđena pomoć defektologa, dok je 46,2% ispitanika uglavnom saglasno sa tvrdnjom da IOP značajno pomaže nastavnicima u definisanju aktivnosti za učenika (dete) sa posebnim potrebama. Utvđeno je da 55,3% ispitanika našeg uzorka, uopšte ili uglavnom nije saglasno sa tvrdnjom da nema problema u individualizaciji, odnosno 60% kada je reč o modifikaciji sadržaja nastavnog programa. Rezultati našeg istraživanja nedvosmisleno potvđuju neophodnost kontinuiranog angažovanja defektologa u procesima izrade i implementacije IOPa. Temeljna i dugotrajna obuka nastavnika za rad u inkluzivnim uslovima, podvrgnuta strogoj evaluaciji, značajno bi doprinela boljem kvalitetu inkluzije, kao i samih Individualnih obrazovnih planova.
The basic principle of inclusive education is to estimate children`s differences. This can be done by the individualization process and/ or Individual Education Plan. There are no empirical researches in our country that examined teachers' preparedness to create and implement Individual Education Plans. The main aim of this research is to establish how teachers and educators assess their own preparedness to create and implement Individual Education Plans. A Likert questionnaire was developed for the purpose of this research. It consists of eight claims, classified in the following groups: area of support for individualization and/or modification of curriculum; teaching in special education classroom; special educators as professional support. More than half of the sample (55.4%) completely agree with the assumption that special education teachers can be of great help in the inclusive process of children with special needs, while 46.2% believe that IEP can significantly
...
help in defining activities for children with special needs. We found that 55.3% of the sample do not agree with the assumption that there are no problems in individualization, and 60% cannot confirm that they are able to modify the curriculum. The results of our research strongly confirm the importance of special education teachers as support for teachers and children in inclusive education. Comprehensive and long-term education of teachers and educators, with permanent evaluation, can provide better quality of inclusion and Individual Education Plans.
Keywords:
Individualni obrazovni plan / nastavnici / vaspitači / samoprocena / Individual Education Plan / teachers / educators / selfassessment
Source:
Zbornik radova-godišnja prezentacija rezultata naučno-istraživačkih projekata Fakulteta za specijalnu edukaciju i rehabilitaciju, 2. naučni skup "Stremljenja i novine u Specijalnoj edukaciji i rehabilitaciji",Beograd, 2012, 125-134
Publisher:
Univerzitet u Beogradu – Fakultet za specijalnu edukaciju i rehabilitaciju/ University of Belgrade – Faculty of Special Education and Rehabilitation
Funding / projects: