The prevalence of depression in the elderly
Učestalost depresije kod starih osoba
Authors
Urošević, Jadranka
Davidović, Mladen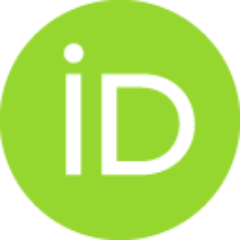 Odović, Gordana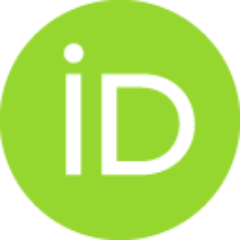 Alexopoulos, Christos G.
Mitrović, Ljubinka
Article (Published version)

Abstract
Objective. The aim of research was to determine frequency of depression in elderly who are treated within primary health care, and to explore link between depression and presence of somatic illnesses and level of subject's involvement in everyday life. Method. We conducted research in Cuprija Health Centre in period from 01.02.2010. to 01.09.2010. Geriatric Depression Scale (GDS) was used to establish degree of depression. Random sample included 100 patients (66 females, 34 males), aged 65-84 year. A survey questionnaire was used to collect basic demographics: gender, age, education and involvement in everyday activities. The medical documentation provided us information whether elderly suffered from one or more somatic illnesses and whether they have been treated for depressive disorder. Results. Fifty fifth out of total patients (55%) have been diagnosed with some degree of depression. A statistically significant correlation between depression and number of somatic illnesses (r=0.460
...
57) were noticed, as well as with degree of education (r=0.4534). The average rate of depression measured by GDS has been significantly higher with elderly from rural areas than with people from urban areas (7.5 vs. 5.1, p=0.0084). Subjects from group with depression have been less involved in activities of some societies, that is 23.63% (13/55) compared to 46.65% from group without depression. Conclusion. Care about old people with depression can be based on early diagnosis and adequate approach to these patients. We should focus our attention to older people with low degree of education, with more somatic illnesses and those not involved in everyday activities.
Cilj. Cilj studije je bio da se utvrdi učestalost depresije kod starih osoba koje se leče u primarnoj zdravstvenoj zaštiti, ispita povezanost depresivnosti i prisustvo somatskih bolesti i uključenost starih osoba u svakodnevni život. Metod. Istraživanje smo sproveli u Domu zdravlja Ćuprija u periodu od 01.02. do 01.09.2010. godine. Upotrebljena je Gerijatrijska skala za depresiju. Slučajnim uzorkom obuhvaćeno je 100 pacijenata, 66 ženskog i 34 muškog pola, starosti od 65-84 godine.Upitnikom smo prikupili demografske karakteristike pol, starost, stepen obrazovanja i uključenost starih lica u svakodnevne aktivnosti. Medicinskom dokumentacijom dolazimo do podataka da li ispitanici boluju od jednog ili više somatskih oboljenja i da li su ranije lečeni od depresivnog poremećaja. Rezultati. Od ukupnog broja kod 55 ispitanika (55%) je prisutan stepen depresivnosti. Uočena je značajna povezanost depresivnosti sa brojem dijagnostikovanih somatskih obolenja (r=0,46057) kao i sa stepenom obrazova
...
nja (r=0,4534). Prosečna stopa depresivnosti merena GDS skalom kod ispitanika iz ruralne sredine bila je signifikantno veća u poređenju sa urbanom sredinom (7.5 vs. 5.1, p=0.0084). Ispitanici u grupi sa depresivnošću su manje uključeni u aktivnosti udruženja, 23,63% (13/55) u odnosu na grupu ispitanika bez depresije, 46,65%. Zaključak. Briga o starim licima sa depresivnošću bi se mogla temeljiti na ranom prepoznavanju i adekvatnom pristupu ovim pacijentima. Pažnju usmeriti na starije osobe sa nižim obrazovanjem, sa više somatskih oboljenja i one koje nisu uključene u svakodnevne aktivnosti.
Keywords:
aged / depression / psychiatric status rating scales / stari / depresija / skale procene psihijatrijskog statusa
Source:
PONS - medicinski časopis, 2010, 7, 4, 144-148
Publisher:
Visoka medicinska škola strukovnih studija Ćuprija; Zavod za javno zdravlje Ćuprija "Pomoravlje" Ćuprija; Srpsko lekarsko društvo Podružnica Ćuprija; Društvo za neuronauke "Sozercanje iz Šumadije", Kr