Uticaj demografskih karakteristika na ispoljene stavove prema osobama sa oštećenjem vida
Influence of demographic variables on attitudes towards persons with visual impairments
Authors
Milačič Vidojević, Ivona
Čolić, Marija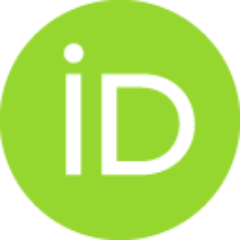 Contributors
Vuković, Mile
Conference object (Published version)

Abstract
Cilj ovog istraživanja je bio da se utvrdi da li određene demografske karakteristike utiču na ispoljene stavove prema osobama sa oštećenjem vida. Utvrđeno je da pol, nivo obrzovanja kao i predhodni kontakt sa osobom sa ometenošću utiču na valencu stava prema osobama sa ometenošću. Primenjena je revidirana Multidimenzionalna skala za procenu stavova prema osobama sa ometenošću na uzorku od 2544 ispitanika koja se sastoji od tri subskale: afektivne, kognitivne i bihejvioralne. Faktorskom analizom su izdvojeni faktori unutar subskalа, a potom je primenjena trofaktorska analiza varijanse. Ispitanici koji su predhodno imali kontakt sa osobama sa ometenošću su imali viši skor na faktorima pozitivne kognicije i ponašanje približavanja, a niži skor na faktoru ponašanje izbegavanja i negativne emocije 2. Žene su imale niži skor na faktoru opreznost. Ispitanici sa nižom stručnom spremom imaju viši skor na faktoru zbunjujuće kognicije nego osobe koje imaju postdiplomske studije i niž
...
i skor na faktoru ponašanje izbegavanja. Kada se posmatraju ukupni skorovi na subskalama uočava se da osobe koje su imale predhodan kontakt sa osobama sa ometenošću imaju pozitivniji stav na afektivnoj i kognitivnoj subskali, dok ispitanici sa nižom stručnom spremom imaju pozitivniji stav na bihejvioralnoj komponenti nego ispitanici sa postdiplomskim studijama. Rezultati ukazuju da je predhodni kontakt sa osobom sa ometenošću najviše doprineo pozitivnim stavovima, tako da je važno da se osobe sa ometenošću uključuju u društvo kao bi se smanjila stigma prema njima.
The aim of this study was to explore the potential influence of demographic variables on attitudes towards persons with visual impairments. Researchers have established that gender, level of education, and prior contact with persons with disabilities have an influence on valence of attitudes toward persons with disabilities. The Multidimensional Attitudes Scale toward Persons with Disabilities was applied to a sample of 2,544 participants, which consist of three subscales: affects, cognition, and behavior. Factor analysis revealed factors within subscales and then a three-way ANOVA was conducted. Participants who had previous contact with persons with disabilities expressed higher scores on factors positive cognition and approaching behavior and lower scores on factors avoiding behavior and negative emotion 2. Women revealed lower scores on factor caution. Respondents with a lower educational level held higher scores on factor perplexing cognition than participants with a hi
...
gher educational level and lower scores on factor avoiding behavior. Overall, participants who had previous contact with persons with disabilities displayed more positive attitudes on affects and cognition subscales. Participants with a lower educational level expressed more positive attitudes on the behavioral component than participants with a higher educational level. The data shows that previous contact with persons with disabilities had a higher contribution to positive attitudes; this leads to the conclusion of the importance of inclusion in society of people with disabilities in order to decrease stigma toward this population.
Keywords:
stigma / osobe sa oštećenjem vida / osobe sa ometenošću / slepilo / stigma / persons with visual impairment / persons with disability / blindnes
Source:
Zbornik radova - 9. Međunarodni naučni skup "Specijalna edukacija i rehabilitacija danas", Beograd, Srbija, 25–27.9.2015, 2015, 233-240
Publisher:
Univerzitet u Beogradu – Fakultet za specijalnu edukaciju i rehabilitaciju/ University of Belgrade – Faculty of Special Education and Rehabilitation