Rane matematičke veštine kod dece s teškoćama u mentalnom razvoju
Early mathematical skills in children With difficulties In mental development
Authors
Djurić-Zdravković, Aleksandra
Japundža-Milisavljević, Mirjana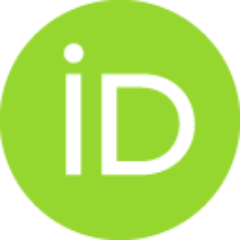 Gagić, Sanja
Contributors
Filipović, Mirko
Brojčin, Branislav
Conference object (Published version)

Abstract
Rane matematičke veštine predstavljaju osnovu za kasniji razvoj matematičkih sposobnosti koje su važne za svakodnevni kvalitetniji život osoba s teškoćama u mentalnom razvoju. Cilj rada je da uporedi kvalitet ranih matematičkih veština kod dece s teškoćama u mentalnom razvoju različitih kliničkih slika (laka intelektualna ometenost, umerena intelektualna ometenost, autistički spektar poremećaja, cerebralna paraliza, teška intelektualna ometenost). Uzorak čini 52 ispitanika uzrasta od četiri do šest godina i mesec dana. U prikupljanju podataka o kvalitetu ovladanosti ranim matematičkim veštinama ispitanika korišćen je deo Predškolske procene pod nazivom Matematičke veštine koji sadrži ajteme razvijene iz kurikuluma. Jednofaktorskom analizom varijanse ispitan je uticaj dijagnostičkih grupa na ovladanost matematičkim veštinama, pri čemu je utvrđeno da je razlika u skorovima dijagnostičkih grupa statistički značajna (p= 0,000).
Research subject: Early math skills are the basis for the subsequent development of mathematical skills that are essential for higher life quality of people with difficulties in mental development. Method: The aim of the study was to compare the quality of early math skills in children with difficulties in mental development of different clinical pictures (mild intellectual disability, moderate intellectual disability, autism spectrum disorder, cerebral palsy, severe intellectual disability). The sample consisted of 52 examinees, aged between4 and 6 years and one month. A part of Preschool assessment, named Mathematical skills, was used in data gathering on the quality of mastering early math skills, which consisted of items derived from the curriculum. Results: With one-way analysis of variance, the influence of the diagnostic groups on mastering mathematical skills was tested, and it was determined that the difference in scores of diagnostic groups was statistically sign
...
ificant (p=0.000). Conclusion: The results of this study indicate the need to intensify treatment of early math skills in children with the most severe cognitive deficits. It is necessary to study new strategies that will support the development of these skills in early intervention.
Keywords:
rane matematičke veštine / teškoće u mentalnom razvoju / dijagnostičke grupe / early mathematical skills / difficulties in mental development / diagnostic groups
Source:
Proceedings- Eurlyaid Conference 2017 " Early Childhood Intervention: For meeting sustainable development goals of the new millennium ", Beograd, Srbija, 06–08. 10.2017., 2017, 333-339
Publisher:
University of Belgrade, Faculty of Special Education and Rehabilitation, Serbia / Univerzitet u Beogradu – Fakultet za specijalnu edukaciju i rehabilitaciju
Funding / projects: