Efektivnost samoedukacije roditelja u redukciji eksternalizovanih problema kod dece predškolskog uzrasta
Authors
Žunić-Pavlović, Vesna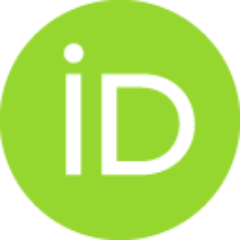 Pavlović, Miroslav
Glumbić, Nenad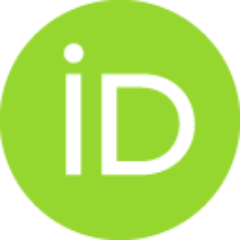 Jovanić, Goran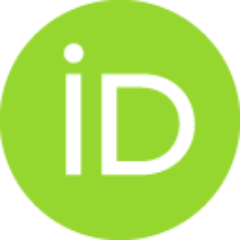 Contributors
Filipović, Mirko
Brojčin, Branislav
Conference object (Published version)

Abstract
Edukacija roditelja smatra se najefektivnijom intervencijom u prevenciji i redukovanju eksternalizovanih problema dece predškolskog uzrasta. Edukacija roditelja obično ima formu treninga koji je zasnovan na teoriji socijalnog učenja i usmeren na promenu ponašanja roditelja kako bi adekvatno reagovali na probleme u ponašanju i podsticali kognitivni, socijalni i emocionalni razvoj deteta. Trening za roditelje može se primenjivati individualno, grupno ili u vidu samoedukacije roditelja putem knjiga, audio i video materijala, interneta i sl. U savremenoj praksi vlada veliko interesovanje za samoedukaciju roditelja, pre svega zbog mogućnosti da se odgovori na potrebe većeg broja porodica uz manje troškove. Glavni cilj ovog rada je sumiranje naučnih saznanja o efektima samoedukacije roditelja na ispoljavanje eksternalizovanih problema kod dece predškolskog uzrasta. Uvid u savremena saznanja o efektivnosti ove intervencije ostvaren je analizom rezultata objavljenih metaanaliza, s
...
istematskih pregleda literature i studija pojedinačnih programa. Rezultati analize sugerišu da se samoedukacijom roditelja mogu značajno redukovati eksternalizovani problemi kod dece predškolskog uzrasta.
Research subject: The results of longitudinal studies reveal that the normative developmental trajectory of externalizing problems is characterized by gradual decline after the second year of life. However, in 5–10% of children a high level of externalizing problems is maintained during the preschool age. In the conceptual framework for studying the continuity and stability of externalizing problems in childhood parenting has a central position. Previous research confirmed that inadequate parenting can contribute to maintaining and increasing the frequency and severity of externalizing problems in children. Accordingly, most of the authors stand parent education as the most effective intervention in the prevention and reduction of externalizing problems in preschoolers. Method: The main aim of this paper is to summarize the scientific knowledge on the effects of parental self-education on externalizing problems in preschool children. Insight into the current knowledge of th
...
e effectiveness of this intervention was achieved by analyzing the results of the published meta-analyses, systematic literature reviews and studies of single programs. Results: Results of the analysis suggest that self-education of parents can significantly reduce externalizing problems in preschoolers. Conclusion: Education of parents usually takes the form of training that is based on social learning theory and focuses on changing the behavior of parents to provide adequate responses to behavioral problems and encourage cognitive, social and emotional development of the child. Parent training can be applied individually, in groups or in the form of self-education of parents through books, audio and video materials, Internet etc. There is great interest in contemporary practice for parental self-education primarily because of the opportunity to meet the needs of more families at a lower cost. In addition, common limitations in parent training, such as a small number of experts in this field and long waiting list, high dropout rates of parents due to the requests to regularly attend sessions etc., could be overcome by self-education.
Keywords:
eksternalizovani problemi / predškolci / trening za roditelje / samoedukacija / externalizing problems / preschoolers / parent training / self-education
Source:
Proceedings- Eurlyaid Conference 2017 " Early Childhood Intervention: For meeting sustainable development goals of the new millennium ", Beograd, Srbija, 06–08. 10.2017., 2017, 192, 185-
Publisher:
University of Belgrade, Faculty of Special Education and Rehabilitation, Serbia / Univerzitet u Beogradu – Fakultet za specijalnu edukaciju i rehabilitaciju
Funding / projects: