Pojam i karakteristike internet - zavisnosti
Concept and characteristics of internet addiction
Authors
Kovačević-Lepojević, Marina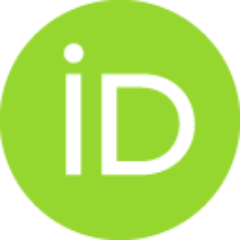 Article (Published version)

Abstract
Sredinom devedesetih godina 20. veka dolazi do uvođenja pojma internet-zavisnosti koji je prvobitno dat od strane američke autorke Kimberli Jang (Kimberly Young). Međutim, do prepoznavanja ponašanja koje danas nazivamo internet-zavisnošću uz pojavu nekoliko različitih gledišta autora na mehanizme njenog nastanka i održavanja, dolazi već nekoliko decenija ranije. Pojava internet-zavisnosti je bila opisivana putem različitih pojmova poput opsesivno-kompulsivnog poremećaja, problematične, patološke upotrebe interneta i slično. Naučna i stručna javnost je i danas podeljena u vezi sa priznavanjem pojma internet-zavisnosti i njegovim razgraničenjem u odnosu na druge, usko srodne pojave poput zloupotrebe interneta, prekomerne upotrebe interneta i drugo. Cilj ovog rada je da se na osnovu pregleda i analize dostupne literature sagledaju aktuelne terminološke, pojmovne i dijagnostičke protivrečnosti koje prate proučavanje pojave internet-zavisnosti. Posebno, biće predstavljena jed
...
na od najpopularnijih tipologija internetzavisnosti autorke Kimberli Jang koja je za ovu priliku prilagođena, imajući u vidu kasnija zapažanja i empirijske podatke drugih istraživača. Izdvajaju se pojedinačni tipovi internet-zavisnosti – zavisnost od sajber seksa; zavisnost od socijalnog umrežavanja; zavisnost od onlajn kockanja, kupovine i igranja igrica; prezasićenost informacijama i zavisnost od informaciono-komunikacionih tehnologija (komjutera i mobilnih telefona). Na kraju, a na osnovu rezultata relevantnih istraživanja internet-zavisnosti izneće se podaci o zastupljenosti i karak teristikama internet-zavisnosti i profilu internet-zavisnika u svetu i kod nas.
The concept of internet addiction was initially introduced in the middle of 90s of the 20th century by an American author Kimberly Young. However, the recognition of the behavior which we today know as internet addiction phenomenon, with the emergence of the author's several different perspectives on mechanisms of its occurrence and preservation, begun a few decades earlier. The appearance of internet addiction was being explained by means of different concepts, like obsessive-compulsive disorder, problematic, pathological internet use, and the like. Scientific and expert community still have opposing views with regard to the recognition of the concept of internet addiction and its differentiation from the other closely related phenomena, like internet abuse, internet overuse, etc. The aim of this paper is to review contemporary terminological, conceptual and diagnostic contradictions that accompany the studying of the internet addiction phenomenon on the basis of the rev
...
iew and analysis of the available literature. One of the most popular typologies of the internet addiction created by the author Kimberly Young, which was adapted for this occasion, will be particularly presented bearing in mind later observations and empirical data of other researchers. Specific types of internet addiction have been distinguished - cyber sexual addiction; social networking addiction; online gambling, shopping and gaming; information overload and ICT addiction (computers and mobile phones). Finally, the data on the internet addiction prevalence and characteristics will be presented on the basis of the results of the relevant researches in our midst and worldwide.
Keywords:
internet-zavisnost / pojam / tipologija / prevalencija / karakteristike / internet addiction / concept / typology / prevalence / characteristics
Source:
Zbornik rezimea sa stručno-naučne konferencije Dani defektologa Srbije, 2011, 10, 4, 615-631
Publisher:
Univerzitet u Beogradu – Fakultet za specijalnu edukaciju i rehabilitaciju/ University of Belgrade – Faculty of Special Education and Rehabilitation