Rana intervencija – fokus na podršku porodici
Early intervention - focus on family support
Authors
Vučinić, Vesna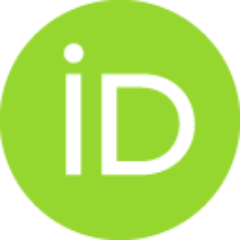 Conference object (Published version)

Abstract
Interesovanje za teoriju i praksu rane intervencije u Srbiji je intenzivirano poslednjih desetak godina. U praksi su odavno zastupljeni različiti oblici rada sa decom sa smetnjama u razvoju ranog uzrasta, dok su teorijsko uobličavanje znanja i sistemski pristup ranoj intervenciji, sagledani kroz donošenje državnih odluka, uključivanje sadržaja iz ove oblasti u studijske programe fakulteta koji školuju defektologa, novijeg datuma. Cilj ovog rada je da ukaže na ključne promene i aktivnosti usmerene na razvoj nacionalnih sistema rane intervencije, s posebnim osvrtom na Srbiju. Od šest priotiteta sadržanih u dokumentu Poziv na akciju: Podrška razvoju dece u ranom detinjstvu koji je Vlada Srbije sačinila u saradnji sa UNICEFOM, a koji je zasnovan na Konvenciji o pravima deteta, Ciljevima održivog razvoja i najboljim interesima za svako dete posebno je značajan prvi podrška roditeljstvu. Izdvajanje ovog prioriteta bazirano je na činjenici da je podrška dobrobiti deteta jedan od na
...
jvažnijih ciljeva predškolskog vaspitanja i obrazovanja i da je ostvariv samo onda kada porodica može na adekvatan način da oblikuje sopstvene životne okolnosti. Osim toga takozvani model F-reči, utemeljen na odrednicama Međunarodne klasifikacije funkcionisanja, invalidnosti i zdravlja, vidi porodicu kao centralni "kontekstualni" činilac razvoja, koji ima najbolji potencijal za pružanje fizičke i emocionalne bezbednosti deteta i čija dobrobit treba da bude primarni cilj uključivanja u programe rane intervencije i obezbeđivanja usluga. Iako je rad sa porodicom, ključni činilic pozitivnih ishoda rane intervencije, dosadašnja praksa u ovom segmentu rada može da se opiše kao dugo putovanje od pristupa usmerenog na stručnjake koji donose odluke i sprovodi tretman, do pristupa u čijem fokusu je porodica Veštine uspostavljanja saradničkog odnosa su za stručnjake, koji prihvataju model usmeren na porodicu još uvek velik izazov, jer je neophodno da se uloga donosioca odluka, "prepisivača saveta", zameni ulogom partnera, slušaoca, pomagača i konsultanta.
Interest in the theory and practice of early intervention in Serbia, has intensified in the last ten years. In practice, various forms of work with children with disabilities at an early age have long been represented, whereas theoretical shaping of knowledge and systematic approach to early intervention seen through state-decision making, inclusion of contents from this area in university programmes for educating defectologist, are of the more recent date. The aim of this paper is to point out the key changes and activities directed to development of national early intervention systems, with special reference to Serbia. Considering the six priorities contained in the document Call to Action: Support to children development in early childhood, created by Government of Serbia in cooperation with UNICEF, based on Convention on the rights of the child, Sustainable development goals and best interest for each child individually, the first one is especially important, parenting
...
support. The selection of this priority is based on the fact that supporting the welfare of the child is one of the most important goals of preschool education and that it is achievable only in case when the family can adquately shape their own life circumstances. Besides, the so-called F-word model based on the International Classification of Functioning Disability and Health, recognizes the family as the central "contextual" factor, with best potential for providing physical and emotional security to the child, whose welfare should be the primary goal of inclusion in early intervention and service providing programmes. Although, the work with family is the key factor in positive outcomes of early intervention, current practice in this segment of work can be described as a long journey from and approach focused on decision-making and treatment professionals, to the family-oriented approach. Collaborative skills are still the great challenge for professionals who accept family-oriented model, as it is necessary to replace the role of decision-maker, "advice transcriber" with the role of partner, listener, assistant and consultant.
Keywords:
rana intrevencija / podrška roditeljstvu / dobrobit deteta / early intervention / parenting support / child welfare
Source:
Zbornik rezimea – Međunarodna stručno naučna konferencija"Dani defektologa Srbije" , Zlatibor,17- 20. Februar, 2022., 2022, 27-28
Publisher:
Drustvo defektologa Srbije