Auditivni razvoj prevremeno rođenih beba: kriterijumi za procenu na ranom uzrastu
Auditory development of preterm babies: early age evaluation criteria
Authors
Nikolić, Mina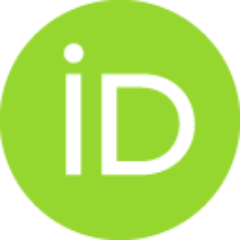 Ostojić-Zeljković, Sanja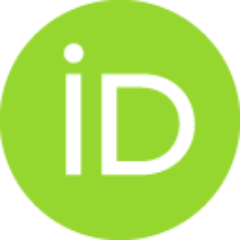 Slavnić, Svetlana
Contributors
Filipović, Mirko
Brojčin, Branislav
Conference object (Published version)

Abstract
Poslednjih decenija ostvaren je značajan napredak u neonatalnoj nezi prevremeno rođene dece, koji je doveo do povećane stope preživljavanja ekstremno i značajno prevremeno rođene dece. Sa druge strane, povećanje stope preživljavanja u ovoj populaciji za posledicu ima veću učestalosti smetnji i poremećaja koje se registruju već tokom ranog detinjstva. Predmet istraživanja bio je da se utvrde kriterijumi procene auditivnog razvoja prevremeno rođene dece na ranom uzrastu. Istraživanje je sprovedeno u okviru longitudinalne studije koja se bavila praćenjem auditivnog razvoja prevremeno rođene dece tokom prve godine razvoja. Korišćena je LittlEars® skala auditivnog ponašanja, namenjena proceni tokom preverbalne faze razvoja. Uzorak istraživanja činilo je 150 prevremeno rođene dece, čiji je razvoj praćen pri Institutu za neonatologiju u Beogradu. Rezultati istraživanja ukazuju na značajan uticaj gestacione
...
starosti pri rođenju na karakteristike auditivnog razvoja. Deca koja su kasnije prevremeno rođena imala su više auditivno postignuće na svim ispitivanim uzrastima u odnosu na ranije prevremeno rođenu decu. Analizom funkcija auditivnog razvoja, deinisanih u odnosu na korigovani i hronološki uzrast deteta, dobili smo da je za svaku nedelju veće gestacione starosti pri rođenju moguće računati na 0.39 poena viši početni nivo, odnosno 0.41 poen brži tempo auditivnog razvoja tokom prve godine života prevremeno rođenog deteta. U skladu sa prikazanim rezultatima, može se očekivati da tokom druge godine dolazi do sustizanja normativa razvoja deinisanih u odnosu na hronološki uzrast deteta. Shodno tome, nakon 12. meseca razvoja potrebno je uvažavati delimičnu korekciju uzrasta prevremeno rođenog deteta, a između 15. i 18. meseca očekivati potpuno dostizanje normativa dece rođene u terminu. Deinisanje kriterijuma procene auditivnog razvoja kod prevremeno rođene dece veoma je značajno kako ne bi došlo do odložene detekcije značajnih odstupanja od tipičnog auditivnog razvoja na najranijem uzrastu.
Research subject: A signiicant progress in neonatal care for preterm babies in recent decades has tremendously improved the survival rate of extremely and considerably premature babies. On the other hand, it has increased the rate of sensory deicits and developmental disorders that can be observed in early childhood. Method: he objective of the study was to establish evaluation criteria for auditory development of preterm babies at an early age. Investigation was conducted longitudinally in order to follow-up auditory development of preterm babies during the irst year of life. he LittlEars ® auditory questionnaire was used for evaluation of auditory behavior in babies in pre-verbal phase. he sample in the study consisted of 150 preterm babies, whose auditory development was monitored at the Institute for Neonatology in Belgrade. Results: he results of the study have shown a signiicant impact of gestational age at birth on auditory development of preterm babies. Babie
...
s born in later pregnancy have shown better auditory performance at all ages as compared to earlier preterm newborns. he analysis of auditory development in function of corrected and chronological age has shown that correction factor of + 0.39 points for starting point should be applied for each week of gestation and +0.41 points should be added to the timeline during the irst year of life of premature babies. Conclusion: According to the obtained results, preterm babies could be expected to achieve age appropriate auditory performance during the second year of life. he expected trend of auditory development becomes stable ater 12 months of age, so only partial correction should be applied. Between 15 and 18 months of age prematurely born babies should achieve milestones of the term babies. Deining evaluation criteria for auditory development of preterm babies is extremely important in order to avoid delayed diagnosis of deviation from typical auditory development.
Keywords:
auditivni razvoj / prevremeno rođena deca / smetnje i poremećaji sluha / rana detekcija / rana intervencija / auditory development / preterm babies / hearing impairment / early detection / early intervention
Source:
Proceedings- Eurlyaid Conference 2017 " Early Childhood Intervention: For meeting sustainable development goals of the new millennium ", Beograd, Srbija, 06–08. 10.2017., 2017, 175-182
Publisher:
University of Belgrade, Faculty of Special Education and Rehabilitation, Serbia / Univerzitet u Beogradu – Fakultet za specijalnu edukaciju i rehabilitaciju
Funding / projects: