Rana intervencija kod dece sa razvojnim poremećajem koordinacije
Early intervention of children with developmental coordination disorders
Authors
Nišević, Snežana
Nikolić, Snežana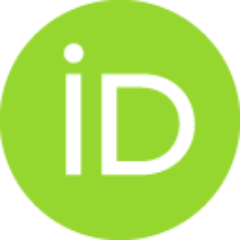 Ilić-stošović, Danijela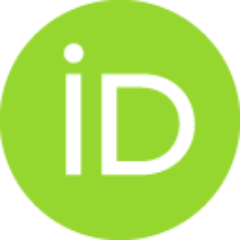 Contributors
Filipović, Mirko
Brojčin, Branislav
Conference object (Published version)

Abstract
Predmet istraživanja: Predmet istraživanja je razvojni poremećaj koordinacije kod dece osnovnoškolskog uzrasta. Cilj rada je da ukaže na značaj i potrebu rane intervencije kod dece sa ovim poremećajem. Analizirana je prevalenca razvojnog poremećaja koordinacije i prisustvo pridruženih teškoća u akademskim veštinama. Diskutovana je tendencija prevazilaženja razvojnog poremećaja koordinacije spontanim sazrevanjem i naglašen značaj uključivanja ove dece u program rane intervencije. Metod: Uzorak je činio 331 učenik oba pola uzrasta od 7.3 do 11 godina bez neuroloških defcita, psihijatrijskih oboljenja, somatskih ili senzornih oštećenja i intelektualnih kapaciteta u okviru prosečnih i iznad prosečnih. Za utvrđivanje razvojnog poremećaja koordinacije korišćen je Protokol za procenu motoričkog funkcionisanja, a za procenu kvaliteta pisanja, čitanja i računanja Protokol za procenu bazičnih akademskih veština. Rezultati: Poremećaj u motoričkom funkcionisanju (SD<2) pronađen je kod 5
...
,1% uzorka, a kod 11,5% su ispoljeni samo elementi poremećaja (SD<1). Poremećaj koordinacije je ujednačeno zastupljen na različitim uzrastima, a pridružene teškoće u akademskim veštinama su, pored različite distribucije u odnosu na složenost ispoljavanja, ispoljene na svim uzrastima. Do polaska u školu samo dva učenika su bila uključena u program stručne podrške. Tokom školovanja osam učenika dobija podršku nastavnika u učenju, a devetoro je uključeno u program razvojne rehabilitacije defektologa. Zaključak: Obzirom na perzistenciju poremećaja tokom čitavog mlađeg školskog uzrasta, od izuzetnog značaja је uključivanje u programe rane intervencije u različitim oblastima, a u cilju prevencije poremećaja, ublažavanja teškoća i sprečavanja sekundarnih smetnji.
Research subject: Te subject of this research is developmental coordination disorders in primary school children in the aim to highlight the need for early intervention in children with disorder. It was analyzed the prevalence of developmental coordination disorders and presence of the associated difculties in academic skills. It was discussed the tendency of spontaneous maturing overcoming of disorder in light of importance of the involvement in the early intervention program. Method: Te sample consisted of 331 pupils of both sexes aged 7.3 to 11 years with no neurological defcit, psychiatric disorders, somatic or sensory impairments and average and above intellectual capacity. It was used Protocol of motor functioning to establish developmental coordination disorder and Protocol for basic academic skills evaluation to determine the quality of writing, reading and numeracy. Results: In 5.1% of the sample was found motor disorder (SD <2) and 11.5% manifested elements of d
...
isorder (SD <1). Coordination disorder was equally represented at diferent ages and the associated difculties of academic skills was manifested in all ages with varying distribution and complexity. Two students were included in the program of professional support at preschool period and during the school period eight were supported in learning by teacher and nine through development rehabilitation by special educator. Conclusion: Based on the persistence of disorder overall early school age there is great importance of including to the early intervention programs in the various areas in order to prevent a disorder, alleviating the difculties and prevent the secondary disorders.
Keywords:
razvojni poremećaj koordinacije / akademske veštine / rana intervencija / developmental coordination disorder / academic skills / early intervention
Source:
Proceedings- Eurlyaid Conference 2017 " Early Childhood Intervention: For meeting sustainable development goals of the new millennium ", Beograd, Srbija, 06–08. 10.2017., 2017, 135-143
Publisher:
University of Belgrade, Faculty of Special Education and Rehabilitation, Serbia / Univerzitet u Beogradu – Fakultet za specijalnu edukaciju i rehabilitaciju
Funding / projects: