Analiza postojećih mera podrške za studente sa invaliditetom na univerzitetu u Beogradu
Educational support systems for students with disabilities at university of Belgrade
Authors
Karić, Jasmina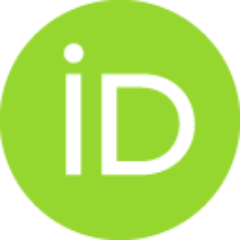 Avdagić, Mirela
Contributors
Vuković, Mile
Žunić Pavlović, Vesna
Grbović, Aleksandra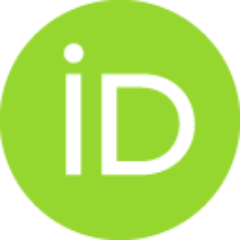 Radovanović, Vesna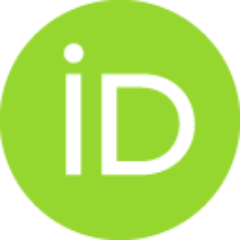 Conference object (Published version)

Abstract
Rad se bavi analizom trenutnog stanja u oblasti inkluzivnog obrazovanja na tercijarnom nivou, preciznije, pregledom, tumačenjem i preporukama za dalje unapređenje i poboljšanje mera podrške, i posledično, akademske efikasnosti i uspešnosti studenata sa invaliditetom. U radu su prikazani rezultati analize upitnika Univerzitetskog centra za studente sa hendikepom o potrebi za dodatnom podrškom tokom akademske 2018/2019. godine. Upitnik je popunilo ukupno 38 studenata sa invaliditetom Univerziteta u Beogradu, na različitim nivoima studija, u periodu od septembra do novembra 2018. godine. Upitnik su popunjavali studenti sa različitim vrstama invaliditeta, od motoričkih, preko funkcionalno ograničavajućih hroničnih oboljenja do studenata sa psihičkim poteškoćama i teškoćama u komunikaciji, kako bi se imao što širi pregled različitih potreba. Upitnik se sastoji od 27 pitanja koja, pored opštih podataka o trenutnom studentskom statusu, stepenu studija i postignućima, spadaju i u
...
specifični domen inkluzivnog obrazovanja, odnosno obuhvataju analizu postojećih potreba određenog studenta za dodatnim merama podrške pri studiranju i njenim formatom. Većina ispitanika kao primer potrebe za podrškom ističe trenutnu finansijsku podršku, u vidu oslobađanja od plaćanja školarine. Prisutna je specifična korelacija između tipa teškoća i potrebne podrške, pa nekolicina ispitanika sa motoričkim teškoćama izražava i potrebu da se okruženje adaptira u skladu sa principima pristupačnosti, kao i potrebu za podrškom pri učenju i organizovanom vršnjačkom asistencijom. Ispitanicima sa teškoćama u komunikaciji i psihičkim teškoćama ad hoc modifikacije formata nastave i ispita pomažu pri ispunjavanju pojedinih akademskih obaveza, dok ispitanici sa senzornim teškoćama ističu potrebu da se radi na senzibilnosti nastavnog osoblja i nedostatku asistivnih tehnologija. Na osnovu preliminarne analize odgovora zaključujemo da se postojeća podrška sastoji od rešavanja prepreka na bazi trenutne potrebe, a da dugoročno gledano postoje teškoće i neuspeh pri ispunjavanju akademskih obaveza. Ovakvi nalazi upućuju na potrebu da se sistem dodatne podrške jasno definiše i izgradi kako bi se pospešila akademska uspešnost studenata sa invaliditetom.
The paper examines the current situation in the field of inclusive education at the tertiary level by reviewing and interpreting existing support systems and offering wideranging recommendations for further development of support measures and consequential improvement of educational outcomes for students with disabilities. The paper is based on an in-depth analysis of the annual questionnaire (academic year 2018/2019) carried out at the University Center for Students with Disabilities (University of Belgrade). The purpose of this questionnaire is the assessment of individual and general needs of students with disabilities for additional support. The questionnaire was filled in by a total of 38 students with disabilities at the University of Belgrade, at different degree levels, in the time frame September - November 2018. In order to gain a broader perspective, the questionnaire was filled in by students with different types of disabilities, ranging from physical disability,
...
chronic conditions which limit the scope of everyday functionality, speech difficulties, to students with mental health conditions and students with autism spectrum disorders. The questionnaire consists of 27 questions which, beside general information regarding current student status, degree of studies and achievements, also deal with the specifics of inclusive education by determining types of support students find most effective and necessary. The majority of respondents emphasize financial support as an example of needed support, in the form of tuition fees waiver. There is also a specific correlation between the type of difficulties and the necessary support, so several respondents with mobility impairments express the need to adapt the environment in accordance with the principles of accessibility, as well as the need for support in learning and organized peer assistance. Ad hoc modifications of teaching and exam formats help questionnaire respondents with psychological and communication disorders in fulfilling academic obligations, while respondents with sensory difficulties emphasize the need to work on the sensitization of teaching staff and the lack of assistive technologies. Based on the preliminary analysis of the answers, we conclude that the existing support consists of obstacle solving based on current needs, which in the long run leads to difficulties and failures in fulfilling academic obligations. Such findings indicate the need for the support system to be clearly defined and built in order to promote the academic performance of students with disabilities.
Keywords:
inkluzivno obrazovanje / dodatna podrška / studenti sa invaliditetom / inclusive education / educational support / disability / students / system measures
Source:
Zbornik radova - 10. Međunarodni naučni skup "Specijalna edukacija i rehabilitacija danas", Beograd, Srbija, 25–26. 10.2019., 2019, 71-78
Publisher:
Univerzitet u Beogradu – Fakultet za specijalnu edukaciju i rehabilitaciju/ University of Belgrade – Faculty of Special Education and Rehabilitation