Unapređivanje vršnjačkih odnosa kroz pozitivno vršnjačko izveštavanje
Drawing as a means of diagnosis and treatment of individuals with developmental disorders
Authors
Banković, Slobodan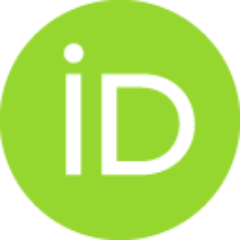 Brojčin, Branislav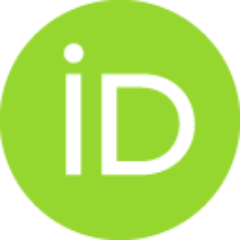 Contributors
Vuković, Mile
Žunić Pavlović, Vesna
Grbović, Aleksandra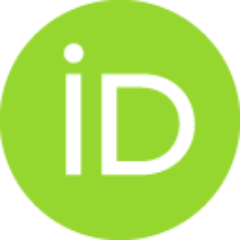 Radovanović, Vesna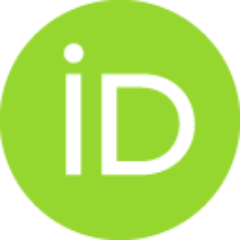 Conference object (Published version)

Abstract
Neuspeh u ostvarivanju adekvatnih vršnjačkih odnosa i prijateljstava, kao i odbačenost od strane vršnjaka, mogu imati dugoročne negativne posledice. Deca sa ometenošću, posebno ona koja ispoljavaju neodgovarajuće socijalno ponašanje, jesu pod rizikom od zauzimanja nižeg sociometrijskog statusa među vršnjacima. Stoga se posebna pažnja pridaje strategijama koje mogu podstaći vršnjačko prihvatanje. Cilj ovog rada jeste prikaz strategije pozitivnog vršnjačkog izveštavanja, kao i efekata njene primene kroz pregled relevantnih istraživanja. Pozitivno vršnjačko izveštavanje je intervencija kojom se menja negativna vršnjačka percepcija socijalno odbačenog ili zanemarenog deteta. Ono unapređuje vršnjačke odnose, a realizuju ga sami vršnjaci. Oni se podučavaju kako da pohvaljuju odabrano dete za odgovarajuće ponašanje, koristeći deskriptivne pohvale. Osim modelovanja adekvatnih i neadekvatnih primera pohvala, koraci obično podrazumevaju gledanje u vršnjaka kojeg hvale, osmehivanje,
...
opisivanje onoga što je dobro uradio ili rekao i pohvaljivanje. Intervencija se realizuje tokom odabranog kratkog perioda u toku dana kada vršnjaci na opisani način pružaju pozitivnu pažnju ciljnom detetu. Nastavnik daje vršnjacima povratnu informaciju, pohvalu i nagradu za pozitivno izveštavanje. U dosadašnjim istraživanjima zabeležen je pozitivan efekat različitih varijanti ove strategije na vršnjačko prihvatanje, porast pozitivnih vršnjačkih interakcija i opadanje problematičnog ponašanja, kao i generalizacija efekata na okruženja u kojima intervencija nije sprovođena. Međutim, ove studije ne daju konačan odgovor kada je u pitanju održavanje uočenih efekata tokom vremena. Relativno jednostavna primena u različitim okruženjima, ekonomičnost, kao i, u okviru pojedinih istraživanja, potvrđena socijalna validnost, čine pozitivno vršnjačko izveštavanje pristupom koji obećava kada je u pitanju pružanje podrške socijalno odbačenoj deci.
Children's artwork can be studied from a variety of points of view. It reflects the attained level of intellectual abilities of a child, as well as his/her ability to observe the data that he/she can reproduce by his/her own hand. This points to the fact that children's artistic development is conditioned by the child's reached level of motor development, consciousness and emotion, and that artistic expression cannot occur before the necessary conditions for its occurrence are met. Certainly, in addition to these internal factors, the very appearance and further development of artistic expression of children is significantly influenced by the so-called external factors that are reflected in the conditions of children's lives and certain incentives coming from the social environment. Through drawings, one can observe how children build a concept about themselves and the world around them, and they can also be a document about the maturity of a child. Characteristics of drawings
...
, drawing, and the development of artistic expression are usually studied in children of typical development and children with learning disabilities, while relatively few research studies have dealt with this issue in the population of individuals with disabilities. Application of drawings is indicated in students with learning disabilities, behavioral disorders and/or emotional disorders, visual impairment, hearing impairment, intellectual disability and motor disorders. In this paper we discussed the possibilities and the need for the application of art therapy in working with individuals with disabilities, with special reference to the use of drawings as a means of diagnosis and treatment. Based on the review of papers available to us, it can be concluded that there is a relatively small number of studies that have dealt with this problem in the population of individuals with disabilities, and almost no research papers related to the application of drawings in psychotherapy with this population. A possible explanation for this is a relatively short period of time from the establishment of art therapy as a special type of psychotherapy, as well as its greater use in practice and less engaging in empirical research.
Keywords:
pozitivno vršnjačko izveštavanje / socijalna izolacija / vršnjačko prihvatanje / drawing / disorders in development / art therapy
Source:
Zbornik radova - 10. Međunarodni naučni skup "Specijalna edukacija i rehabilitacija danas", Beograd, Srbija, 25–26. 10.2019., 2019, 31-44
Publisher:
Zbornik radova - 10. Međunarodni naučni skup "Specijalna edukacija i rehabilitacija danas", Beograd, Srbija, 25–26. 10.2019.
Funding / projects: