Attitudes, prejudices and pseudo-prejudices towards persons with hearing impairment
Stavovi, predrasude i pseudo-predrasude prema osobama oštećenog sluha
Authors
Dimoski, Sanja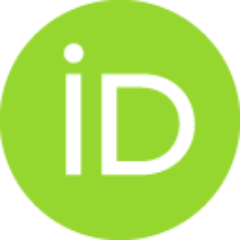 Article (Published version)

Abstract
This paper deals with the attitudes of hearing people towards hearing impaired. Prejudice against this group of people were interpreted within the psychodynamic explanations. Also, the differences in attitudes between sub­group of patients - children, adults and professionals were discussed. One aspect of the attitudes of experts is defined as a pseudo-prejudices. Experts describe the hearing impaired, in part, in a negative light, which may seem like a prejudice. However, their observations are consistent with findings of empirical researches about personality of deaf people. This work insists on taking into account the necessary knowledge of psychology of deafness, in studying of attitudes towards persons with hearing impairment.
Ovaj rad bavi se odnosom čujućih osoba prema osobama oštećenog sluha. Predrasude prema ovoj grupi ljudi tumačene su u okviru psihodinamskih objašnjenja. Diskutovane su razlike u stavovima između podgrupa ispitanika - dece, odraslih i stručnjaka. Jedan aspekt stavova stručnjaka definisan je kao pseudo-predrasude. Stručnjaci osobe oštećenog sluha opisuju, jednim delom, u negativnom svetlu što može izgledati kao predrasuda. Međutim, njihova opažanja su u skladu sa nalazima empirijskih istraživanja o ličnosti gluve osobe. Pad insistira na neophodnom uzimanju u obzir znanja iz psihologije gluvoće tokom izučavanja stavova prema osobama oštećenog sluha.
Keywords:
prejudice / psychoanalytic interpretation of prejudice / pseudo-prejudice / hearing impaired persons / stavovi / predrasude / psihoanalitičko tumačenje predrasuda / pseudo-predrasude / osobe oštećenog sluha
Source:
Beogradska defektološka škola, 2010, 1, 119-130
Publisher:
Univerzitet u Beogradu - Fakultet za specijalnu edukaciju i rehabilitaciju, Beograd
Related items
Showing items related by title, author, creator and subject.
Kovačević, Milica

(Viktimološko društvo Srbije, Beograd i Prometej, Novi Sad,

2011

)

Dimoski, Sanja

(Univerzitet u Beogradu - Fakultet za specijalnu edukaciju i rehabilitaciju, Beograd,

2012

)

Kasum, Goran; Eminović, Fadilj; Nikić, Radmila

(Univerzitet u Beogradu – Fakultet za specijalnu edukaciju i rehabilitaciju/ University of Belgrade – Faculty of Special Education and Rehabilitation,

2009

)