Intellectual disability and specific language impairments
Intelektualna ometenost i specifični poremećaj jezika
Authors
Glumbić, Nenad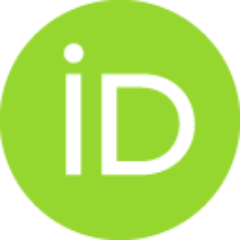 Article (Published version)

Abstract
One of the most fundamental criteria in diagnosis of specific language impairment is a score on a nonverbal intelligence test. It is widely accepted that intellectual disability is exclusory criterion for specific language impairment. The objective of this study was to point out distinctive pattern of communicative abilities of the children with intellectual disability compared to those with specific language impairment. The sample consisted of 128 participants with mild intellectual disability, of both sexes, aged from 5.5 to 16.5. Communication abilities were assessed using Children's Communication Checklist (CCC-2), which generates scaled scores for each of the ten scales, as well as two composite scores: General Communication Composite - GCC and Social Interaction Deviance Composite - SIDC. It was revealed that children with mild intellectual disability achieved significantly lower scores than typically developed children, but also significantly higher scores than children with spe
...
cific language impairment. Extremely low GCC scores accompanied with near to zero scores at the Syntax scale, indicate severe speech and language deficits similar to those in children with specific language impairment.
Jedan od najznačajnijih kriterijuma za dijagnostikovanje specifičnog poremećaja jezika jesu postignuća na neverbalnim testovima inteligencije. Obično se smatra daje intelektualna ometenost isključujući kriterijum za postavljanje dijagnoze specifičnog poremećaja jezika. Cilj ovog istraživanja je da ukaže na distinktivne paterne komunikacionih sposobnosti dece sa intelekgpualnom ometenošću, u odnosu na decu sa specifičnim poremećajem jezika. Uzorak čini 128 ispitanika sa lakom intelektualnom ometenošću, oba pola, uzrasta od 5,5 do 16,5 godina. Njihova sposobnost komunikacije je procenjena Komunikacionom čeklistom za decu, čijom se primenom dobijaju skalirani skorovi za svaku od deset skala, kao i dva kompozitna skora: opšti skor komunikacione sposobnosti - GCC i kompozitni skor devijacija u socijalnim interakcijama - SIDC. Ustanovljeno je da deca sa intelektualnom ometenošću imaju, u proseku, značajno niže skorove od dece iz opšte populacije, ali i više skorove od dece sa specifičnim por
...
emećajem jezika. Ekstremno niske vrednosti GCC kod dece sa niskim vrednostima skaliranih skorova na skali Sintaksa, bliskim nuli, ukazuju na ozbiljne poremećaje govorno-jezičkog funkcionisanja kakvi se viđaju kod dece sa specifičnim poremećajem jezika.
Keywords:
composite scores / language impairment / disability / kompozitni skorovi / poremećaj jezika / ometenost
Source:
Beogradska defektološka škola, 2010, 3, 521-530
Publisher:
Univerzitet u Beogradu - Fakultet za specijalnu edukaciju i rehabilitaciju, Beograd