Karakteristike participacije dece s cerebralnom paralizom
Characteristics of participation of children with cerebral palsy
Authors
Milićević, Milena D.
Contributors
Nedović, Goran
Rapaić, Dragan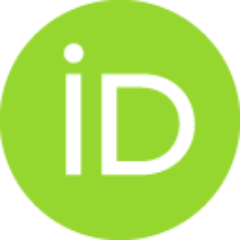 Ilić-Stošović, Danijela
Đorđević, Srboljub
Doctoral thesis

Abstract
Cilj istraživanja je bio da se utvrde karakteristike participacije dece s cerebralnom paralizom u kućnom okruženju, okruženju zajednice i porodičnim aktivnostima, kao i da se ispita na koji način je ova participacija uslovljena određenim sredinskim faktorima i povezana sa porodičnim kvalitetom života. Analizirane su objektivna i subjektivna dimenzija participacije u kući i u zajednici, kao i frekventnost porodičnih aktivnosti, prisustvo ispitanika i stepen njihove uključenosti u aktivnosti. Zatim, utvrđen je stepen roditeljskog zadovoljstva određenim aspektima porodičnog života, ispitana struktura sredinskih faktora i stepen u kome su usluge servisa opažene kao usmerene na porodicu. Dosadašnja empirijska i teorijska razmatranja participacije dece s cerebralnom paralizom nisu uzimala u obzir kvalitet porodičnog života kao potencijalni faktor sa uticajem na njihovu participaciju u različitim okruženjima, a nije dovoljno ispitano ni da li usmerenost podrške servisa na porodicu može da bud
...
e povezana sa roditeljskim zadovoljstvom participacijom ostvarenom u pojedinim okruženjima...
The aim of this study was to define the characteristics of participation of children with cerebral palsy in the home environment, community environment, and family activities, as well as to examine the way in which participation is determined by certain environmental factors and associated with family quality of life. Objective and subjective dimensions of patterns of participation in the home and community, and frequency of occurrence, child presence and level of their engagement in family activities were analysed. Next, the level of parental satisfaction with certain aspects of family life was identified, the structure of environmental factors examined, and the extent to which services were perceived as family-centered explored. The previous empirical and theoretical consideration of participation of children with cerebral palsy did not take into account the quality of family life as a potential factor that could have affected the participation of these children in various settings.
...
Moreover, the relation between family-centered services and parental satisfaction with child participation in certain environments is insufficiently considered...
Keywords:
партиципација / укљученост / церебрална парализа / породица / породичне активности / услуге усмерене на породицу / породични квалитет живота / баријере / фацилитатори
Source:
Универзитет у Београду, 2016
Publisher:
Универзитет у Београду, Факултет за специјалну едукацију и рехабилитацију
Funding / projects: