Povezanost roditeljskog nadzora i eksternalizovanih problema u ponašanju kod učenika srednjih škola
Correlation of parental monitoring and externalising problem behaviour in secondary school students.
Authors
Kovačević-Lepojević, Marina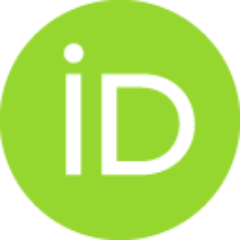 Contributors
Ilić, Zoran
Popović, Zorica
Radulović, Danka
Stakić, Đurađ
Simeunović Patić, Biljana
Doctoral thesis

Abstract
Polazeći od uverenja da u savremenom svetu postoji izuzetno visok nivo uzajamnezavisnosti država i regiona, odnosno nedeljivost bezbednosti na globalnom nivou,Republika Srbija se u svom delovanju na spoljnopolitičkom planu zalaže za afirmacijukoncepta kooperativne bezbednosti. Smatrajući da se razvijanjem procesa saradnje nabilateralnom i multilateralnom planu može znatno doprineti nacionalnojbezbednosti, zalaže se za jačanje uloge Ujedinjenih nacija kao svetske organizacije,dobijanje statusa članice Evropske unije i aktivno učešće u programu NATO"Partnerstvo za mir", uz stav o neutralnosti zemlje u odnosu na postojeće vojne saveze.Tokom prethodne decenije (naročito poslednjih nekoliko godina) evidentna jeekspanzija u pogledu upotrebe Vojske Srbije u multinacionalnim operacijama. Uzizuzetno povećanje broja angažovanih pripadnika Ministarstva odbrane i Vojske Srbije,proširen je i okvir delovanja – pored misija Ujedinjenih nacija naša zemlja učestvuje iu multinacionalnim operacijama Evro
...
pske unije.Kao jedan od osnivača Pokreta nesvrstanih zemalja, u uslovima blokovske podelesveta, Jugoslavija je među članicama Ujedinjenih nacija bila veoma zapažena zbog svogučešća u mirovnim misijama, čime je davala konkretan doprinos očuvanju mira u svetu.U izmenjenim međunarodnim okolnostima nakon "hladnog rata", priroda sukoba u svetuse bitno promenila (sa međudržavnog, težište sukoba je pomereno na nivo unutardržava), a samim tim i način njihovog rešavanja. Nastavljajući tradiciju učešća umirovnim operacijama Ujedinjenih nacija, naša zemlja daje znatan doprinos savremenimmultidimenzionalnim operacijama...
Starting from the belief that there is a very high level of interdependence betweencountries and regions in the modern world, that is indivisibility of security at a global level, theRepublic of Serbia, acting on its foreign policy plan, advocates affirmation of cooperativesecurity concept. Considering the fact that development of cooperation at a bilateral andmultilateral level can significantly contribute to national security, it advocates strengthening ofthe role of the UN as the world organization, getting the status of the EU member and activeparticipation in the NATO programme "Partnership for Peace", taking into account the opinionon neutrality of the country in relation to the existing military alliances.During the previous decade (particularly the last couple of years) the expansion in termsof the Serbian Armed Forces engagement in multinational operations has been obvious. Inaddition to a significant increase in the number of the engaged Ministry of Defence and SerbianArmed F
...
orces personnel, the engagement framework has been expanded – besides the UNmissions our country participates in the EU multinational operations, as well.As one of the founders of the Non-Aligned Movement, in the condition of the worlddivision into blocs, Yugoslavia was rather noticeable among the UN members due to itsparticipation in peacekeeping missions, thus giving a concrete contribution to peacekeeping inthe world. In the changed international circumstances after the Cold War, the nature of conflictsin the world has largely changed (the focus of conflicts has been transferred from intercountry toa level of intracountry conflicts), and the way of their resolution, as well. Following the traditionof participation in the UN peacekeeping operations, our country gives a significant contributionto contemporary multidimensional operations...
Keywords:
мисије Војске Србије / SAF missions / UN and EU multinational operations / national security / internationalsecurity / international military cooperation / gender dimension of multinational operations / mediareporting / мултинационалне операције Уједињених нација иЕвропске уније / национална безбедност / међународна безбедност / међународна војнасарадња / родна димензија мултинационалних операција / медијско извештавање
Source:
Univerzitet u Beogradu, 2018
Publisher:
Универзитет у Београду, Факултет за специјалну едукацију и рехабилитацију
Funding / projects: