Serbian cognitive reserve index questionnaire: Adaptation and validation
Authors
Volarov, Marija
Miladinović, Peđa
Gligorijević, Ana
Poznanović, Maša
Obradović, Jovana
Nikolić, Nemanja
Bugarski-Ignjatović, Vojislava
Contributors
Nedović G.
Eminović F.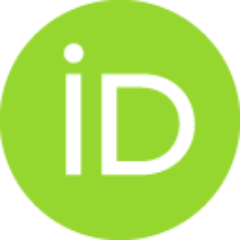 Conference object (Published version)

Abstract
Cognitive reserve (CR) is defined as the ability to optimize or maximize usage of neural networks when facing tasks with greater cognitive load serving as a protective factor from cognitive decline. In clinical population, it is assumed that CR has the role of minimizing effects of brain pathology on cognitive functioning through more flexible alterations between engaged neural networks. In the earliest stages of construct development, it was predominately expressed via levels of education or verbal intelligence. However, accumulated research evidence suggested that CR is a multidimensional construct and that various lifelong activities should be taken into account when assessed. Following this line of studies, Cognitive Reserve !ndex questionnaire (CR!q) was developed providing a standardized procedure for measuring CR that includes years of formal and informal education, professional occupational background and engaging in various cognitively stimulating activities. The goal of this
...
study was exploring the utility of Serbian translation and adaptation of CR!q using a sample of 117 (61% female) healthy adult participants with age ranged from 19 to 86 (M = 41.37, SD = 21.91). Study results suggested the same pattern of age differences as reported in previous studies, while gender differences were not detected. Testing correlations between CR!q scores and measures of cognitive functioning such as intelligence, verbal fluency, categorical fluency, and executive functions yielded significant results only for Education subscale and !ntelligence and executive functions (CTT Form A). Future implications for CR assessment and practical utility of CR!q were offered.
Keywords:
Active models / Brain reserve / Cognitive reserve / Cognitive Reserve Index questionnaire
Source:
Approaches and Models in Special Education and Rehabilitation – Thematic Collection of International Importance, 2020, 11-24
Publisher:
University of Belgrade – Faculty of Special Education and Rehabilitation Publishing Center of the Faculty