Socijalne veštine dece sa oštećenjem vida u redovnoj školi
Social skills of visually impaired pupils in the mainstream schools
Authors
Grbović, Aleksandra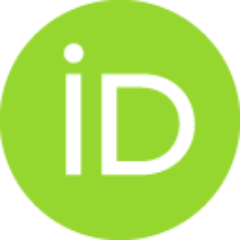 Eškirović, Branka
Jablan, Branka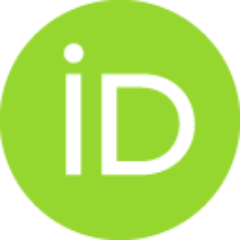 Contributors
Glumbić Nenad
Vučinić Vesna
Conference object (Published version)

Abstract
Socijalne veštine predstavljaju sposobnost ispoljavanja društveno prihvatljivog ponašanja koje u situacijama izvršavanja različitih socijalnih zadataka dovode do pozitivnih ishoda u socijalnom polju (Gresham, et al. 2001). Teškoće u prijemu i korišćenju vizuelnih informacija kod dece oštećenog vida utiču na razvoj, usvajanje i ispoljavanje socijalnih veština od najranijeg doba. Brojni teorijski i istraživački podaci pokazuju da sredina u kojoj dete živi i uslovi koje ona obezbeđuje imaju značajnu ulogu u razvoju deteta sa oštećenjem vida. Roditeljska podrška, adekvatna uklopljenost u vršnjačku grupu i odgovarajući obrazovni uslovi predstavljaju najznačajnije faktore razvoja socijalnih veština slepih i slabovidih učenika. Cilj rada je ispitivanje nivoa socijalnih veština slepih i slabovidih učenika redovnih škola u odnosu na stepen oštećenja vida i pol, kao i poređenje nivoa socijalnih veština učenika sa oštećenjem vida iz redovnih škola i vršnjaka tipičnog razvoja. Uzorak je činilo 29
...
slepih i slabovidih adolescenata i 151 vršnjak bez oštećenja vida. Obuhvaćeni su učenici sedmih i osmih razreda osnovnih škola i srednjih škola u četvorogodišnjem trajanju. Podaci o socijalnim veštinama, dobijeni su na osnovu procene socijalno kompetentnih i antisocijalnih ponašanja, korišćenjem Skale socijalnog ponašanja u školi - SSBS-2 (Merrell, 2002., School Social Behavior Scales, Second Edition). Rezultati istraživanja pokazuju, da učenici sa oštećenjem vida koji se školuju u redovnim školama, imaju visok nivo socijalnog ponašanja i ne razlikuju se od vršnjaka tipičnog razvoja. Slabovidi učenici u poređenju sa slepim, imaju viši nivo socijalne kompetencije, ali i antisocijalnih ponašanja, a socijalno ponašanje devojaka je na višem nivou u poređenju sa mlađim. Učenici sa oštećenjem vida imaju više skorove socijalno kompetentnog ponašanja u poređenju sa decom tipičnog razvoja, a statistički značajne razlike, utvrđene su u domenu antisocijalnih ponašanja (nivo 0,05), u čijoj osnovi stoji viši nivo Hostilno/Iritabilnih ponašanja u grupi učenika tipičnog razvoja.
Social skills are the ability to perform socially significant behaviors exibited in specific situations that predict important social outcomes for children and youth (Gresham, et al. 2001). Difficulties in receiving and usage of visual information in children with visual impairments affect the development, acquisition and the demonstration of social skills from the earliest age. Numerous theoretical and research data show, that the environment in which the child lives, and the conditions that it provides, have important role in the development of each child, including a child with visual impairments. Parental support, adequate integration into the peer group and relevant training requirements are the most important factors of development of social skills of blind and visually impaired students. The aim of this paper was: 1) to examine the level of social skills of blind and low vision students in the mainstrean schools, with regard to level of visual impairment and gender, 2
...
) compare sociall skills of children with visual impairments in the mainstream schools with their peers. The sample consists of 29 blind and low vision students, and 151 sighted peers Students were attending 7th or 8th grade of elementary schools, and four-year secondary schools. Social skills are assessed as social competence and antisocial behaviors. The instrument - School Social Behavior Scales (SSBS-2, Merrell, 2002), was used to obtain data. Statistical Program for Social Sciences was used for statistical data processing. The results show, that students with visual impairments who are educated in mainstream schools, have a high level of social behavior and do not differ from the sighted peers. Low vision students in comparison with the blind, have higher level of social competence, and antisocial behavior. In the same time, social behavior of girls is higher when compared with young men. Students with visual impairments have more socially competent behavior scores in comparison to sighted children, and significant differences were found in the antisocial behavior (level 0.05), which are based on a higher level of hostile / irritable behavior of the group of the typical development students.
Keywords:
socijalna kompetentnost / antisocijalno ponašanje / učenici sa oštećenjem vida / učenici redovnih škola / social competence / antisocial behavior / students with visual impairments / students of mainstream schools
Source:
Zbornik radova - 5. Međunarodni naučni skup "Specijalna edukacija i rehabilitacija danas", Zlatibor, 24-27. septembar 2011., 2011, -222
Publisher:
Univerzitet u Beogradu – Fakultet za specijalnu edukaciju i rehabilitaciju/ University of Belgrade – Faculty of Special Education and Rehabilitation