Postignuća na numeričkom skrining testu kod dece iz Srbije i Kanade
Achievements on the numeracy screener in children From Serbia and Canada
Authors
Golubović, Slavica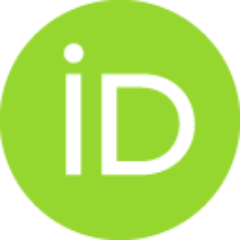 Radonjić, Isidora
Conference object (Published version)

Abstract
The objective of the survey was to verify the hypothesis that children from Serbia and children from Canada differ in their results on the Numeracy Screener test (NST) that correlates with the arithmetic competences of elementary school children. We sampled 105 subjects aged by 8.10 - 9.58, where the group from Serbia included all 27 pupils of a third-grade class from an elementary school in Belgrade and the group from Canada consisted of 78 third-grade pupils from an elementary school from southern Ontario. By applying the NST test (symbolic and non-symbolic subtests), the basic mathematical competences of children were examined. Statistically significant differences were found in favor of the examinees from Serbia on the symbolic subtest, whereas in the results of the nonsymbolic subtest no differences were found between the examinees. Also, within the Serbian sample, no differences were found between girls and boys of the applied instrument. We recommend that future r
...
esearch strive to validate the NST on a larger, and heterogeneous samples of the same-aged children from rural and urban milieus in Serbia, using the following criteria: non-verbal IQ, student's marks from all teaching subjects during the current school year, evaluation scales for teachers, questionnaires for the parents and the results of the final math test.
Cilj istraživanja je provera hipoteze da se deca iz Srbije i deca iz Kanade, razlikuju u postignućima na Numeričkom skrining testu (NST) koji korelira sa aritmetičkim kompetencijama dece u osnovnoj školi. Ukupan uzorak činilo je 105 subjekata starosti između 8,10 i 9,58 godina, pri čemu je grupa iz Srbije obuhvatala 27 učenika trećeg razreda osnovne škole u Beogradu a grupa iz Kanade, 78 učenika trećeg razreda osnovne škole u Ontariju. NST testom ispitane su bazične matema- tičke kompetencije dece u obe zemlje. Utvrđeno je da postoje statistički značajne razlike u postignući- ma na simboličkom subtestu NST testa između ispitanika iz Srbije i ispitanika iz Kanade u korist ispitanika iz Srbije, da ne postoje razlike u postignućima ovih ispitanika na nesimboličkom subtestu i da na uzorku ispitanika iz Srbije, ne postoje razlike u postignućima između dečaka i devojčica, na obe subskale primenjenog instrumenta. Preporuka za dalja istraživanja je validiranje primenjenog instru- menta na veći
...
m reprezentativnim i heterogenim uzorcima dece istog uzrasta iz naše populacije, uzimajući u obzir sledeće kriterijume za validiranje: neverbalni IQ, ocene učenika iz svih školskih predmeta tekuće godine, skale procene za učitelja, upitnika za roditelje i rezul- tata zaključnog testa iz matematike.
Keywords:
Numeracy Screener / group / sex / age / numerički skrining test / grupa / pol / uzrast
Source:
Specifičnost oštećenja sluha – nove tendencije tematski zbornik radova, 2020, 251-267
Publisher:
Univerzitet u Beogradu - Fakultet za specijalnu edukaciju i rehabilitaciju
Funding / projects: