Emocionalni problemi i poremećaji ponašanja kod osoba koje mucaju
Emotional problems and behavioral disorders in people who stutter
Authors
Ilić-Savić, Ivana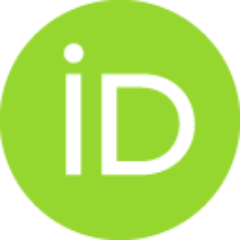 Petrović-Lazić, Mirjana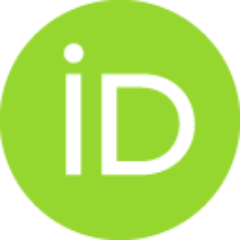 Contributors
Anđelković Marija
Sretenović Ivana
Conference object (Published version)

Abstract
Stuttering is a condition that manifests itself in a disorder of all forms of speech fluency, ie. in a disorder of the rhythm and tempo of speech that occurs due to airflow blockage and fear of speech. The incidence of stuttering is estimated to be approximately 4-5% and the prevalence 1%, with the prevalence of stuttering varying depending on the patient's recovery. Stuttering is of a multidimensional character, for the origin and development of which several factors are responsible at the same time. People who stutter are at greater risk of developing psychological, emotional, and behavioral problems. Recurrence of negative interactions in childhood, a person who stutters and who is vulnerable and a stressor from the environment, can contribute to personality disorder in adolescence. People who stutter are considered a risk group for anxiety disorder and depression. Social anxiety can be manifested by physical phenomena such as sweating, palpitations, tics, air loss that can disru
...
pt the daily functioning of a stuttering person. Stuttering in adults is often associated with personality disorders, mental health disorders and certain personality traits such as neuroticism. These people are more prone to irrational ideas, have less control over their impulses and have weaker capacities to overcome stress.
Mucanje je stanje koje se ispoljava u poremećaju svih oblika fluentnosti govora, tj. u poremećaju ritma i tempa govora koji nastaje usled blokiranja vazdušne struje i straha od govora. Procenjuje se da incidenca mucanja približno iznosi 4-5%, a prevalenca 1%, pri čemu prevalenca mucanja varira u zavisnosti od opo- ravka pacijenata. Mucanje je multidimenzionalnog karaktera, za čiji nastanak i razvoj je odgovorno više faktora istovremeno. Osobe koje mucaju izložene su većem riziku razvoja psiholoških, emocional- nih problema i problema u ponašanju. Ponavljanje negativnih interakcija u detinjstvu, osobe koja muca i koja je ranjiva i stresora iz okoline, može dopri- neti poremećaju ličnosti u adolescentnom dobu. Osobe koje mucaju smatraju se rizičnom grupom za pojavu anksioznog poremećaja i depresije. Socijalna anksioznost se može ispoljiti fizičkim pojavama kao što su znojenje, lupanje srca, tikovi, gubitak vazduha koji mogu narušiti sva- kodnevno funkcionisanje osobe koja muca. Mucanje k
...
od odraslih često je povezano sa poremećajima ličnosti, poremećajima mentalnog zdavlja i određenim osobinama ličnosti poput neuroticizma. Ove osobe više su sklone iracionalnim idejama, slabije kontrolišu svoje impulse i imaju slabije kapacitete za prevladavanje stresa.
Keywords:
stuttering / personality disorder / anxiety disorder / mucanje / poremećaj ličnosti / anksiozni poremećaj
Source:
Nacionalni naučni skup "Evaluacija efekata inkluzivnog obrazovanja u republici Srbiji" - Zbornik radova, 2020, 199-206
Publisher:
Univerzitet u Beogradu - Fakultet za specijalnu edukaciju i rehabilitaciju