Edukacija nasuprot stigmatizacije osuđenih
Education versus stigmatization of convicted persons
Authors
Jovanić, Goran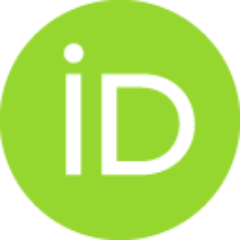 Petrović, Vera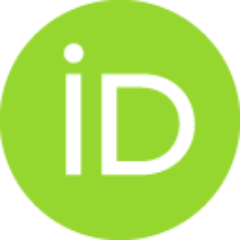 Contributors
Anđelković Marija
Sretenović Ivana
Conference object (Published version)

Abstract
Two centuries ago in Pennsylvania, with the means of overcoming brutal punishments and the introduction of the legislature of enlightened mind and kind heart, the focus was shifted from the retribution to behavioral changes of convicts, by application of providing them with professional qualifications and employment during their prison sentence serving. The issues of post- penal reintegration and stigmatization of convicts have remained persistent to this day. However, even today there are obstacles in hiring ex-convicts. The employers insist that documentation of (no) criminal conviction is submitted. In certain professions, such screening is justified, but this is not the case in those jobs which are unrelated to the crimes the convicted served prison time for. The refusal to hire ex-convicts illustrates the punitive and discriminatory attitude of both employers and the state. The re-commission of criminal acts for existential reasons is then much more certain. Successes in chang
...
ing the behavior of convicts in penal treatment, resulting from education and professional training, are annulled by the inability to provide them with employment after their release. The aim of the paper is to highlight the counter productiveness of barriers of stigmatization, which condition the work abstinence of former convicts and positive changes due to educational activities in prison.
Zakonodavstvom prosvetljenog uma i blagonaklonog srca, pre dva veka u Pensilvaniji, pomeren je fokus sankcionisanja sa odmazde na promenu ponašanja osuđenih, primenom obrazovanja, profesionalnog osposobljavanja i upošljavanja tokom izvršenja zatvorske kazne. Postpenalni prihvat je kvalitetniji ukoli- ko se na slobodi omogući primena stečenih radnih veština u zatvoru. Problemi postpenalne reintegracije i stigmatizacije osuđenih su prisutni i u aktu- elnom dobu. Međutim, i danas postoje prepreke u postpenalnom zapošljavanju. Poslodavci insistiraju na dostavljanju dokumentacije o prethodnoj (ne) kažnjavanosti. Ponekad provera ima opravdanja, ali ne i kod poslova koji nisu u vezi sa krivičnim delima zbog kojih je osuđeni boravio u zatvoru. Odbijanje zapošljavanja bivših osuđenih, ukazuje na punitivni i diskriminatorski odnos poslodavaca i države. Ponovno činjenje krivičnih dela iz egzistencijalnih razloga je tada znatno izvesnije. Uspesi u promeni ponašanja osuđenih u pe- nalnom tretmanu,
...
nastali obrazovanjem i profesionalnim osposobljavanjem, anuliraju se neuspehom zapošljavanja po otpustu. Zapažena je neophodnost ohrabrivanja poslodavaca da zaposle bivše osuđene. Cilj rada je da se ukaže na barijere stigmatizacije, koje onemogućavaju zapošljavanje bivših osuđenih, što umanjuje pozitivne efekte obrazovnih aktivnosti u zatvoru.
Keywords:
education in prison / ex-convicts / employment / social inclusion / obrazovanje u zatvoru / bivši osuđeni / zapošljavanje / socijalna inkluzija
Source:
Nacionalni naučni skup "Evaluacija efekata inkluzivnog obrazovanja u republici Srbiji" - Zbornik radova, 2020, 169-176
Publisher:
Univerzitet u Beogradu - Fakultet za specijalnu edukaciju i rehabilitaciju