Dinamika razvoja leksikona kod dece mlađeg školskog uzrasta
Dynamics of lexicon development in younger school children
Authors
Čolić, Gordana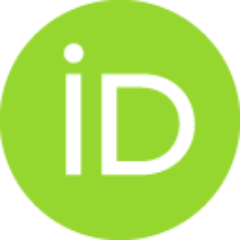 Article (Published version)

Abstract
Leksičko-semantička sposobnost je važna determinanta jezičkog razvoja, ali i sposobnosti učenja. U ovom radu su prikazani rezultati procene semantičke i leksičke sposobnosti kod dece mlađeg školskog uzrasta. Istraživanje je sprovedeno u cilju utvrđivanja razlike u spo sobnosti stvaranja leksikona između dece različitih razreda. Uzorkom je obuhvaćeno 306 učenika od prvog do četvrtog razreda osnovne ško le. Semantika reči, sposobnost stvaranja pojmova i leksikon su pro cenjeni Semantičkim testom i subtestovima Akadia testa razvojnih sposobnosti. Istraživanjem je utvrđeno da postoje statistički značajne razlike u postignuću na svim testovima u odnosu na razred. Najzna čajnija statistička razlika je u postignuću između dece prvog i četvrtog razreda (Subtest X/Veština stvaranja pojmova i Subtest IX/Stečeno jezičko blago p=0,000). Dobijeni rezultati ukazuju na značajan uticaj uzrasta i edukacije na sposobnost stvaranja leksikona kod dece mlađeg školskog uzrasta.
Lexical-semantic ability is an important determinant of language development and learning ability. #is paper presents the results of assessing semantic and lexical ability in younger school children. #e research was conducted with the aim to determine di$erences in the ability to develop a lexicon among children from di$erent grades. #e sample included 306 pupils from the %rst to the fourth grade of elementary school. Word semantics, ability to create concepts and lexicon were assessed by means of the Semantic Test and subtests of Akadia Test of Developmental Abilities. #e research determined that there are statistically signi%cant di$erences in achievement on all tests with regard to grade. #e most signi%cant statistical di$erence is in the achievement of children from the %rst and the fourth grade (Subtest X/Concept Formation and Subtest IX/Acquired Language Treasure p=0,000). #e obtained results indicate the signi%cant in&uence of age and education on the
...
ability to create lexicon in younger school children.
Keywords:
leksičko-semantička sposobnost / leksikon / mlađi školski uzrast / lexical-semantic ability / lexicon / younger school children
Source:
Specijalna edukacija i rehabilitacija, 2013, 12, 4, 441-453
Publisher:
Univerzitet u Beogradu - Fakultet za specijalnu edukaciju i rehabilitaciju