Decline in Socialization at Transition from Class to Subject Teaching in Inclusion
Pad u socijalizaciji na prelazu iz razredne u predmetnu nastavu u inkluziji
Authors
Subotić, Siniša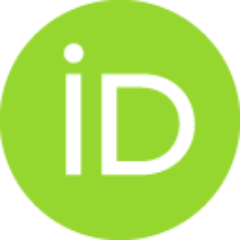 Anđić, Branko
Article (Published version)

Abstract
The goal of this research was to explore the potential socialization drop that might occur during students' transition from class teaching (i.e. having mainly one teacher) to subject teaching (i.e. having many teachers). We had two competing assumptions: 1) that the socialization drop will affect both typically developed (TD) and so called special educational needs (SEN) students, and 2) that the drop will affect SEN students more. Using a transversal approach and sociometric method, we tested these assumptions on a sample of 685 (55 SEN) elementary school children from the Republic of Srpska, grades four through nine. The results clearly supported the second assumption. While sociometric social preference for TD children did not change through the grades, SEN children social preference dropped significantly in the transitional sixth grade, never again to recover to the fourth grade level, when there was no difference between SEN and TD children. This effect was only sligh
...
tly affected by the peer discipline issues nominations. Thus, when trying to design potential socialization support and intervention programs in inclusion, we should be aware of the expected transitional socialization drop.
Cilj rada bilo je ispitivanje mogućeg umanjenja u socijalizaciji na prelazu iz razredne (nastava sa uglavnom jednim učiteljem) u predmetnu nastavu (nastava sa više nastavnika). Postojale su dvije konkurentne hipoteze: 1) umanjenje socijalizacije dogodiće se i učenicima neometenog razvoja (NR) i djeci sa posebnim obrazovnim potrebama (DPP) i 2) umanjenje će više pogoditi DPP. Na osnovu transverzalnog pristupa i sociometrijskog metoda, testirali smo ovu pretpostavku na uzorku od 685 (55 DPP) učenika iz osnovnih škola u Republici Srpskoj, od četvrtog do devetog razreda. Rezultati su jasno potvrdili drugu pretpostavku. Dok se sociometrijska socijalna preferencija djece NR nije mijenjala kroz razrede, socijalna preferencija DPP se značajno umanjila tokom tranzitnog šestog razreda i nikada više nije dostigla nivo iz četvrtog razreda, kada nije bilo razlike između NR i DPP. Ovaj efekat je bio samo blago zahvaćen vršnjačkim nominacijama u vezi sa disciplinskim problemima. Stoga,
...
prilikom pokušaja osmišljavanja bilo kakvih intervencionih i programa podrške socijalizaciji u inkluziji, potrebno je u obzir uzeti i ovo tranziciono umanjenje socijalizacije.
Keywords:
inclusion / socialization / sociometry / elementary school / inkluzija / socializacija / sociometrija / osnovna škola
Source:
Specijalna edukacija i rehabilitacija, 2014, 13, 3, 293-309
Publisher:
Univerzitet u Beogradu - Fakultet za specijalnu edukaciju i rehabilitaciju