Uslovni otpust, tradicija i modifikacije
Parole, tradition and alterations
Authors
Jovanić, Goran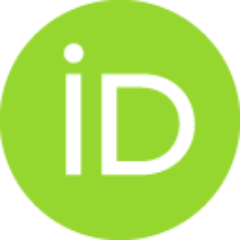 Petrović, Vera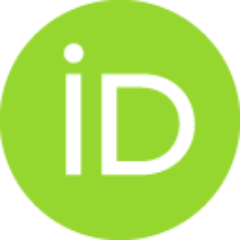 Contributors
Čelić D.
Conference object (Published version)

Abstract
Ugledajući se na zakonodavstava pojedinih evropskih država u kojima je uveden progresivni sistem izvršenja kazne zatvora, Knjaževina Srbija je uvela uslovni otpust kao motivacionu penalnu fazu izvršenja, maja meseca 1869. godine. Tako je Zakon o uslovnom otpuštanju krivaca iz kaznitelnih zavedenja, normiran u devet članova, doprineo da se Srbija integriše u moderne tokove penalnog zakonodavstva i prakse u Evropi, uvodeći uslovni otpust pre mnogih američkih i evropskih država. U periodu od 150 godina habitacije u našem zakonodavstvu, uslovni otpust je modifikovan u više navrata i po različitim osnovima. Menjani su formalni preduslovi, titulari dodele, diskvalifikatorne okolnosti, ali se zadržala osnovna intencija zakonodavca, sadržana u uslovljanju osuđenog kome je dodeljen, da se suzdrži od činjenja novih krivičnih dela u periodu trajanja uslovnog otpusta. Cilj rada je da se ukaže na izvesne neusaglašenosti aktuelnog normativnog uređenja preduslova dodele uslovnog otpusta
...
u odnosu na različite kategorije osuđenih prema presuđenoj dužini zatvorske kazne. S druge strane, namera nam je da ukažemo i na potencijalna normativna poboljšanja u pogledu uskraćivanja mogućnosti dodele kod relativno kratkotrajnih kazni, nemogućnosti podnošenja molbe za izvestan period kod odbijanja molbe osuđenog, nedodeljivanja kod negativnog stava penalne institucije ili usled subjektivnih okolnosti koje ukazuju na neopravdanost njegove dodele.
Following legislature of certain European countries which introduced the progressive system of prison sentence serving, in May 1869, the Principality of Serbia established parole as a motivational penal phase of sentence serving. Thus, the Law on parole of convicts from penal institutions, formed in nine acts, contributed to Serbia's integration into modern courses of penal legislature and practice in Europe, by adopting parole before many American and European countries had. In the course of 150 years of its presence in our legislature, the parole has been modified several times in different ways. Formal conditions have been altered, along with titular of granting, disqualification circumstances, however, what has remained the same is the basic intention of the legislator which conditions the convict who is granted parole to refrain from committing new crimes in the course of the parole itself. The aim of this paper is to accent certain mismatches between the today's norma
...
tive structures of conditions for being granted parole and different convicts' categories classified according to the longevity of the prison time they have been sentenced to. On the other hand, it is our intention to emphasize potential normative improvements in the fields of denying the possibility of parole for relatively short sentences, inability of submitting new appeals for a certain period of time when the original appeal of a convict has been rejected, rejection of the appeals due to negative attitude of penal institutions or due to subjective circumstances which prove the parole to be unjustified.
Keywords:
kazna zatvora / uslovni otpust / Srbija / normativno uređenje / prison sentence / parole / Serbia / normative structure
Source:
Zbornik radova naučnog skupa sa međunarodnim učešćem "Pravna tradicija i integrativni procesi", 2020, 125-144
Publisher:
Univerzitet u Prištini sa privremenim sedištem u Kosovskoj Mitrovici, Pravni fakultet
Note:
Pravna tradicija i integrativni procesi