O neinteligibilnosti rasizacije inteligencije
On uninteligibility of racialization of intelligence
Authors
Teovanović, Predrag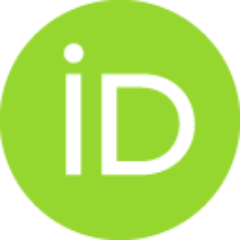 Article (Published version)

Abstract
IQ argumentom se tvrdi da (1) postoje rasne, odnosno grupne razlike u inteligenciji između crnaca i belaca, da je (2) inteligencija visoko nasledna, te su i (3) date razlike urođene, odnosno odražavaju različitosti u genetičkom materijalu. Nalazi populacionih genetičara sugerišu da je pojam rase, baš kao i pojam etničke zajednice, samo društvena konstrukcija, kulturološka kategorija, a ne biološki (genetički) utemeljen kriterijum klasifikacije. Posmatrano sa te pozicije, unapred je obesmišljen svaki pokušaj naučnih rasista da rasne razlike u inteligenciji proglase naslednim. Uproks tome, a polazeći od empirijske činjenice da na testovima sposobnosti belci (kao društvena zajednica, skup individua koje se deklarišu kao članovi bele rase/populacije/grupe) dosledno postižu za oko 15 jedinica viši prosečni IQ rezultat u odnosu na crnce (kao društvenu zajednicu...), naučni rasisti su skloni da ove razlike proglase urođenim, tvrdeći da je inteligencija visoko nasledna sposobnost. S
...
toga će u radu više pažnje biti posvećeno drugoj premisi. Cilj je pokazati kako sam nalaz o grupnim razlikama u svojoj deskriptivnoj formi nije rasistički, ali da takvim postaje prelaskom na nivo neutemeljenog nativističkog objašnjenja. Posebno su razmotreni metodološki propusti naučnih rasista, a ukazano je i na ulogu koju neosnovani zaključci imaju u održavanju društvenih nejednakosti.
IQ argument alleges that (1) there are racial, i.e. group differences in intelligence between Black and White people, and that (2) intelligence is highly hereditary, thus (3) given differences are congenital and they reflect diversities in genetic material. Results of population geneticists suggest that the notion of race (and the notion of ethnic group likewise) is only a social construct, a cultural category, and not a biologically (genetically) founded criterion of classification. Having this in mind, any attempt by scientific racists to declare racial differences in intelligence hereditary is beforehand nonsensical. In spite of this, and based on the empirical fact that White people (as a social group, a collection of individuals declaring themselves being of white race/population/ group) consistently score higher average IQ on ability tests for approximately 15 units more than Black people (as social group…), scientific racist incline to proclaim these differences as b
...
eing congenital, claiming at the same time that intelligence is a highly hereditary ability. Thus, this paper will pri marily focus on the other claim. The aim is to show that the finding on group differences in its descriptive form is not itself racist, but that it becomes such by advancing to the level of unfounded nativist explanation. Also, methodological errors of scientific racists are addressed separately, as well as the role which unfounded conclusions have in conservation of social inequality.
Keywords:
inteligencija / rasa / grupne razlike u IQ / kontroverza urođeno-stečeno / naučni rasizam / intelligence / race / between-group differences in IQ / naturenurture controversy / scientific racism / IQ
Source:
Antropologija, 2010, 2, 10, 111-131
Publisher:
Časopis Centra za etnološka i antropološka istraživanja (CEAI) Filozofskog fakulteta Univerziteta u Beogradu.