Neki aspekti stečene afazije kod dece
Some aspects of acquired aphasia in children
Authors
Vuković, Mile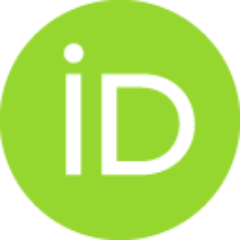 Vasilijević, Slavica
Contributors
Nikolić M.
Vantić-Tanjić M.
Conference object (Published version)

Abstract
Stečena dečja afazija može nastati kao posledica dejstva niza etioloških faktora koji dovode do oštećenja centralnog nervnog sistema. Manifestuje se gubitkom, tj. poremećajem već stečenih jezičkih sposobnosti. Kod dece se uočavaju artikulaciono-fonološki, sintaksički, leksički, semantički i pragmatski deficiti. Takođe se uočavaju specifični afazički simptomi, kao što su parafazije, perseveracije, anomija i dr. U ovom radu su prikazane neke karakteristike stečenih jezičkih poremećaja kod dece s ciljem bližeg određivanja kliničke slike afazije i adekvatnijeg pristupa tretmanu.
Acquired childhood aphasia can occur as a result of a number of etiological factors that lead to damage to the central nervous system. It is manifested by loss, i.e. disruption of already acquired language skills. In children, articulatory-phonological, syntactic, lexical, semantic and pragmatic deficits are observed. Specific aphasic symptoms, such as paraphasia, perseveration, anomia, etc., are also observed. This paper presents some features of acquired language disorders in children with the aim of more closely determining the clinical picture of aphasia and more appropriate treatment.
Keywords:
afazija / oštećenje mozga / deca / aphasia / brain damage / children
Source:
Tematski zbornik radova XI Međunarodne naučno-stručne konferencije "Unapređenje kvalitete života djece i mladih", 2020, 179-184
Publisher:
Udruženje za podršku i kreativni razvoj djece i mladih i Edukacijsko-rehabilitacijski fakultet, Univerzitet u Tuzli
Note:
XI International scientific conference Improving the quality of life of children and youth