Uloga muzike u unapređenju obrazovnog i motoričkog statusa dece sa cerebralnom paralizom
The role of music in improving the educational and motor status in pupils with cerebral palsy
Authors
Eminović, Fadilj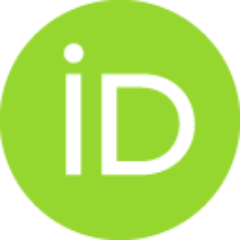 Nikolić, Jelena
Canović, Dragana
Contributors
Karan Gordana
Conference object (Published version)

Abstract
Teorijska baza Cerebralna paraliza predstavlja stanje nastalo pod dejstvom in- trauterinih i ekstrauterinih faktora, a koje se karakteriše na- rušenim motoričkim, kognitivnim, govorno-jezičkim i/ili socio-emocionalnim funkcionisanjem, poteškoćama u razvoju i usvajanju akademskih veština. Primena muzike u radu sa učeni- cima sa cerebralnom paralizom i drugim oblicima invaliditeta, može unaprediti kognitivni, motorički, socijalni i emocio- nalni status. Imajući u vidu činjenicu da je auditivni input zna- čajan prilikom stimulacije razvoja deteta, slušanjem muzičkih kompozicija i aktivnim učešćem u kreiranju istih, deca sa cere- bralnom paralizom mogu unaprediti svoje veštine i sposobnosti. Moždane strukture u stanju su da razlikuju muziku od buke, reaguju na ritam, tonove, melodije. Auditivnim inputom, tumačenjem raz- ličitih vrsta muzičkih signala, muzika može dovesti do primar- nog efekta na segmente motornog sistema i inicijaciju motoričke aktivnosti. Kognitivnom obrad
...
om auditivnih signala, dolazi do aktivacije descedentnih puteva, kojima informacije bivaju pre- nesene do efektora u mišićima, što dovodi do pojave ritmičnih pokreta ekstremiteta. Cilj Cilj rada jeste ukazati na ulogu muzike, njenog slušanja i stvaranja (sviranjem instrumenata) u unapređenju obrazovnog i motoričkog statusa dece sa cerebralnom paralizom. Doprinos Analizom stručno-naučne literature, utvrđeno je da se muzika pored zabave, može koristiti i u razvojne svrhe. Naime, sviranjem instrumenata, doprinosi se razvoju finih motoričkih veština, koje su od značaja za savladavanje veštine pisanja, kao i optimiza- ciji mišićnog tonusa, razvoju vizuomotorne koordinacije. Slu- šanje muzike, koje može biti praćeno ritmičkim izvođenjem pokreta, vodi ka razvoju motoričkih sposobnosti, unapređenju strukture, amplitude, preciznosti i brzine izvođenja pokreta, ali i razvoju kognitivnih sposobnosti, percepcije, pažnje, govor- no-jezičkih i socijalnih veština. Percepcijom i interpreta- cijom melodije, ista je od značaja za motivaciju i unapređenje emocionalnih iskustava. Zaključak Prisustvo povratne informacije, povezanost motoričkog i kog- nitivnog funkcionisanja, kombinacija muzike i drugih stimulusa u vaspitno obrazovnom radu sa učenicima sa cerebralnom parali- zom, dovode do unapređenja akademskog i funkcionalnog statusa pojedinca, te zauzimaju značajnu poziciju u pedagoškom radu sa populacijom koja ima različite oblike invaliditeta.
Theoretical background Cerebral palsy is a condition occurred under the impact of intrauterine or extrauterine risk factors, followed with impairment of the motor, cognitive, speech-language, socio-emotional functions, developmental difficulties, and ability to achieve academic skills. Using music in work with pupils with cerebral palsy, and other forms of disability can improve cognitive, motor, socio-emotional status. Having on mind the fact, that the auditory input is significant during stimulation of a child's development, listening to music compositions and active participation in creating them, can improve the skills and abilities of children with cerebral palsy. With auditory input, by interpreting various forms of music signals, music can lead to the primary effects on segments of the motor system and motor activity initiation. By cognitive processing of auditory signals, it occurs, descending pathways activation and information transmission to the effectors in musc
...
les, which can lead to the rhythmic movements of extremities. Aim The aim of this paper is to present the role of music, listening and creating (playing instruments) in improving the academic and motor status in children with cerebral palsy. By analyzing the scientific literature it is determined that music in addition to entertainment, can be used for developmental purposes. Playing instruments lead to the improvement of fine motor skills, which are essential for the enhancement of writing skills, as well as for muscle tone optimization and development of visuomotor coordination. Music listening, which can be followed by rhythmic movement performance, leads to the development of motor abilities, improvement of the structure, amplitude, and speed of motor performances, but also to the development of cognitive abilities, perception, attention, social and other skills and abilities. The perception and interpretation of music melody can be important for motivation and enhancement of emotional experiences. Conclusion Presence of feedback, the association between motor and cognitive functioning, combination of music and other stimuli in the educational process with pupils with cerebral palsy, leads to the enhancement of children's academic and functional status and occur a significant position in pedagogical work with a population with different forms and levels of disability.
Keywords:
Akademske veštine / motoričke veštine / motoričke sposobnosti / muzika / učenici sa cerebralnom paralizom / Academic skills / motor abilities / motor skills / music / pupil with cerebral palsy
Source:
Zbornik rezimea-22. međunarodni Pedagoški forum scenskih umetnosti Drugi međunarodni Forum studenata scenskih umetnosti FSSU Beograd, 26–29. septembar 2019 ./ 22nd International Pedagogical Forum of Performing Arts 2nd international Forum of performing arts students FPAS Belgrade, September 26–29, 2019, 2019, 126-127
Publisher:
Fakultet muzičke umetnosti u Beogradu