Zatvor između utopije i distopije
Prison between utopia and dystopia
Authors
Jovanić, Goran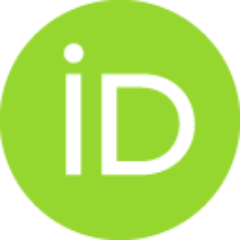 Petrović, Vera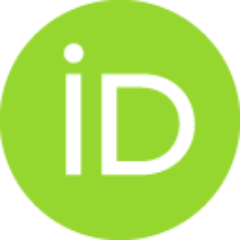 Contributors
Vuković Mile
Žunić Pavlović Vesna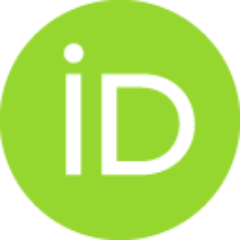 Grbović Aleksandra
Radovanović Vesna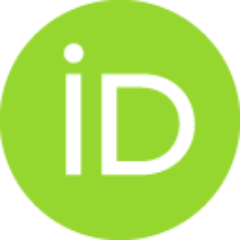 Conference object (Published version)

Abstract
Zatvorska praksa se sve više oslanja na upotrebu računarske tehnike, video nadzora, uređaja za kontrolu kretanja osoblja i osuđenih, upotrebu čipovanih magnetnih kartica, senzora pokreta, infracrvenih kamera i komunikacionih uređaja. Visoki zidovi, kontrolni tornjevi, žičane ograde, masivna vrata, rešetke i stražari, lisice i lanci, dodatna su sredstva za održavanje reda i predupređenje bekstva ili nereda u zatvoru. Ističu se uštede u troškovima i smanjena potreba za obučenim stražarima. Nastojanje da se situacija u zatvoru drži pod maksimalnim stepenom kontrole daje verifikaciju Gofmanovim tumačenjima totalnih ustanova, a u aktuelnom vremenu mogu se uočiti paralele sa zapažanjima Pjera Burdijea i Loika Vakana o urbanoj marginalnosti, kaznenoj politici i praksi nasuprot Garlandovim zalaganjima za penalni velfarizam. Distopijski karakter zatvora skoro da prevazilazi Orvelova futuristička predviđanja okruženja koje ima za cilj totalnu kontrolu, kako osuđenih, tako i zaposleni
...
h. Utopijska nastojanja za detekcijom uzročnika kriminaliteta i njihovom eliminacijom putem resocijalizacijskog tretmana, sukcesivno su ustupala mesto novim penološkim tendencijama koje se fokusiraju na menadžment rizika recidivizma i očuvanje bezbednosti zajednice, pojačanom i produženom kontrolom prestupnika i nakon izlaska iz zatvora. Konsekvencijalizam preovladava u odnosu na deontologiju, a pooštravanje kaznene politike i masovna inkarceracija dovode do preopterećenosti zatvorskih kapaciteta, što za posledicu ima preusmeravanje aktivnosti na očuvanje bezbednosti i redukovanje tretmana usmerenih na dinamičke faktore recidivizma. Stigmatizacija usled inkarceracije otežava postpenalnu reintegraciju, te se povratak kriminalnom načinu života čini izvesnijim, što potvrđuju visoke stope recidivizma. Utopijska očekivanja od zatvorskog kažnjavanja devastirana su uticajem distopijskog zatvorskog okruženja. Predmet rada je prikaz savremene prakse izvršenja kazne zatvora. Cilj rada je da se ukaže na diskrepancu očekivanja i realnih mogućnosti postizanja efekata kod osuđenih lica.
Modern practice of prison sentence serving has been increasingly reliant on the usage of computer techniques, video surveillance, devices for monitoring staff and convicts' movements, use of chipped magnetic-stripe cards, motion detectors, infra-red cameras and communication devices. High outer walls, control towers, barb-wire fences, massive doors, bars and guards, hand-cuffs and chains are all additional means to maintain order and hinder escape or prison riots. Cuts in ongoing expenses are evident, as well as the reduction in need for trained guards. The endeavor for prison situation to be kept under maximum control verifies Goffman's interpretation of total institutions, and modern times see parallels between observations of Pierre Bourdieu and Loic Wacquant on urban marginality, penal politics and practice in contrast to Garland's penal-welfarism. The dystopian character of prison almost surpasses Orwell's futuristic predictions of an environment which serves for total c
...
ontrol of its convicts and employees alike. Utopian efforts for detection of causes of crime and their elimination with the means of re-socialization treatment have successively given away to new penal tendencies focused on recidivism risk management and maintenance of safety of the community by stricter and prolonged control over the offenders after they have been released from prison. Consequentialism dominates over deontology, while stricter penal politics and mass incarceration lead to overpopulation of prison capacities, which, in turn,causes activities to shift to security maintenance and reduction of treatments concentrated on dynamic recidivism factors. The stigmatization owning to their incarceration hinders their post-penal reintegration, thus the return to their criminal way of life seems more likely, as it is confirmed by high recidivism levels. Utopian expectations from prison punishments have been devastated by the effect of dystopian prison environment. The subject of this paper is to present the contemporary practice of imprisonment. The aim is to point out the discrepancy between expectations and real possibilities of achieving effects in prisoners.
Keywords:
kaznena politika / osuđeni, totalne institucije / recidivizam / penal policies / convicts / total institutions / recidivism
Source:
Zbornik radova - 10. Međunarodni naučni skup "Specijalna edukacija i rehabilitacija danas", Beograd, Srbija, 25–26. 10.2019., 2019, 337-343
Publisher:
Univerzitet u Beogradu – Fakultet za specijalnu edukaciju i rehabilitaciju/ University of Belgrade – Faculty of Special Education and Rehabilitation
Note:
Deseti međunarodni skup Specijalna edukacija i rehabilitacija danas